If you've been following along with me here at The Mouse For Less, you should know I am anxiously awaiting the official opening at Space 220 at EPCOT. Today, menus have been released and they look delicious!
Space 220 will be an upscale dining establishment that will be found right next door to Mission: SPACE. It is expected to be one of the most immersive dining experiences for the Walt Disney World Resort. Guests will board space elevators that will "transport" you, 220 miles above the earth to the Centauri Space Station. You'll be able to see EPCOT shrink away and watch as the Space Station come into view. When dining at this establishment, you'll see watch out of viewports and see panoramic views of Earth in this restaurant themed around a space station.
Space 220 will offer a two-course prix fixe menu for lunch, and a three-course prix fixe menu for dinner. Here are some of the dining options that will be available:
Two-Course Lunch
Includes one appetizer and one entrée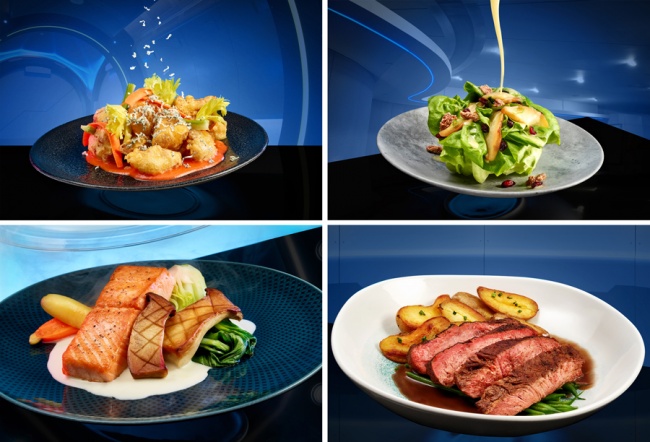 Appetizer
Big Bang Burrata
Starry Calamari
Blue Moon Cauliflower
Neptuna Tartare
Space Greens
Entree
Bluehouse Salmon
Centauri Burger
Flat Iron Steak
Seared Tuna
Baked Maccheroni
Three-Course Dinner
Includes one appetizer, one entrée, and one dessert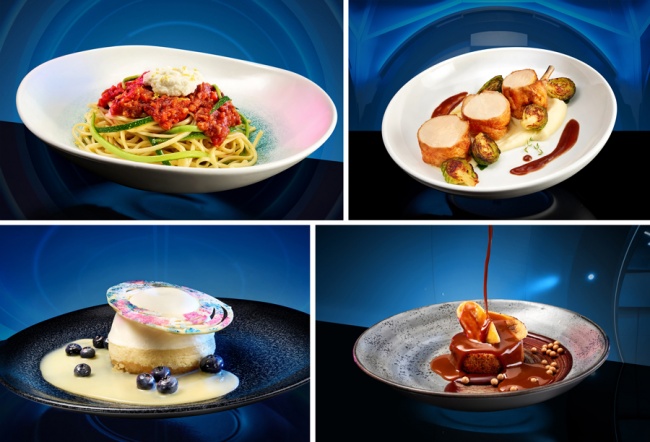 Appetizers
Big Bang Burrata
Starry Calamari
Blue Moon Cauliflower
Neptuna Tartare
Space Greens
Entrees
8 oz. Filet Mignon
Slow Rotation Short Rib
Florida Red Snapper
X2 Duck
Terra-Bolognese
Roasted Free-Range Chicken
Desserts
Lemon Mousse
Sticky Toffee Pudding Cake
Chocolate Cheesecake
Alcoholic Drinks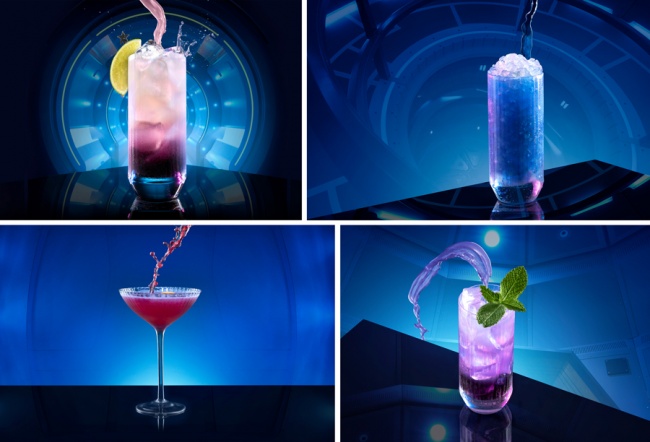 Stargarita
Atmospritz – Served with a cotton candy cloud
The Big Tang – Served with "Astronaut Ice Cream"
Planetary Punch – Served over dry ice
Celestial Cosmopolitan
Non-Alcoholic Options
These drinks come in a special Space 220 collectible cup:
Lightyear Lemonade – Made with butterfly pea tea
The Milky Way – Served with a fun-size "Milky Way" garnish
Moon Rocks – Served with a pack of popping candy garnish
When Guests purchase a non-alcoholic cocktail or children's meal, they will receive a pack of Collectible Trading Cards. These limited-edition packs of cards feature original artwork and trivia facts about space exploration, food in space, and the sky-high innovations at Space 220 Restaurant.
Space 220 officially opens on September 20. It will be available for walk-up diners. Reservations will be available to book on September 20. The first reservations will be available on September 27.
Take a look at the full menu for Space 220 here.
For vacation planning information, please visit our
Walt Disney World
planning section.