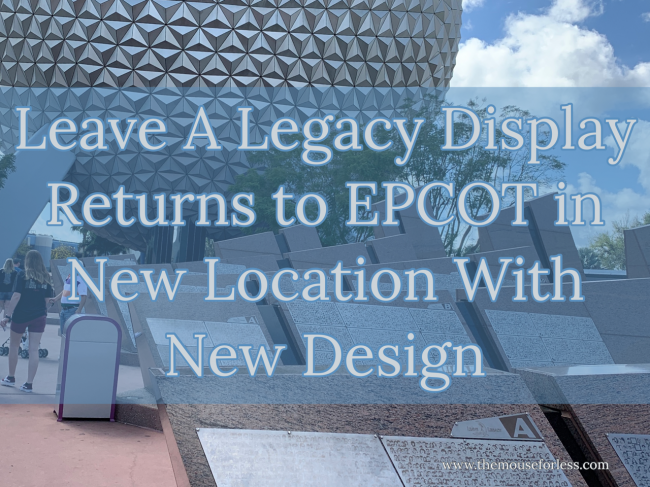 Today, Disney shared that the Leave A Legacy tiles have officially returned to EPCOT! Guests will once again be able to see their faces on those unique metal tiles when visiting the Walt Disney World Resort.
The Leave A Legacy tiles could originally be found in the front of the park from 1999 until 2019. The tiles debuted as part of the Walt Disney World's Millennium Celebration and were sold until 2007. These tiles allowed Guests to purchase messages and photos that would be etched in metal. These metal displayed could be found on the large stones that were in the front of the park.
Then, as part of the transformation of the park, beginning in 2019, the Leave a Legacy monoliths were removed from the EPCOT entrance. This was done to make way for the construction of the new, cleaner entryway.
Disney had always stated that they would be moving the tiles to a new location. That location would be found just outside the park's main entrance. Today, Disney has debuted what the new Leave A Legacy display will look like! The Leave a Legacy tiles look a little different. They are now found outside the park's touchpoints. They are also showcased amid a rainbow of color, which matches the new EPCOT color scheme.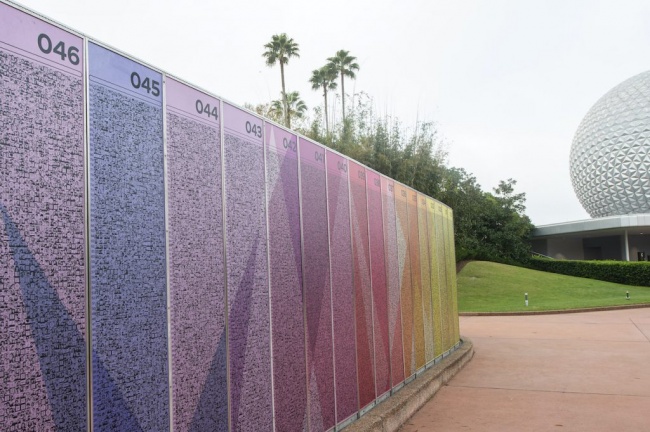 For those who actually have a tile, there is a brand new way that you can find it! Using your smart phone, you'll scan the QR code that can be found on the Leave a Legacy display. This will open up the tile finder search feature and will provide the coordinates for a specific tile's location. If you need further assistance, you can always visit Guest Relations.
For vacation planning information, please visit our
Walt Disney World
planning section.