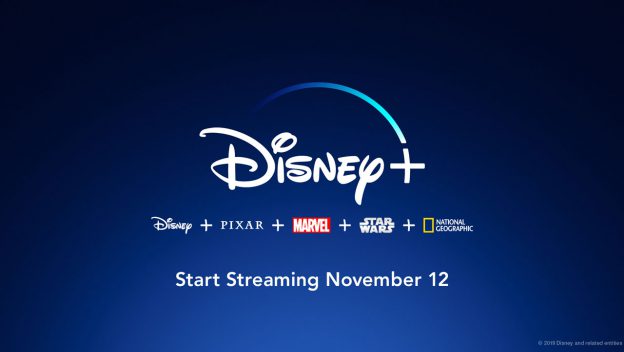 Are you waiting anxiously for November 12 like I am? The debut of Disney+ is going to be a big deal in our house! There are so many great movies and TV shows I'm ready to start streaming. (First is probably going to be that Imagineering documentary by Leslie Iwerks!) But if you haven't quite decided that you wanted to purchase Disney+ yet and are visiting Walt Disney World or Disneyland, you can stop at the Disney+ pop up stop to learn more!
The preview centers will open on November 12 and will be located at the Downtown Disney District near Disney Home at the Disneyland Resort and at Disney Springs near Paddlefish at the Walt Disney World Resort.
When Disney+ debuts on November 12 it will feature thousands of hours of content including classic movies, original feature-length films, documentaries, live-action and animated series and short-form content from the entire Disney family – Disney, Pixar, Marvel, Star Wars, National Geographic, and more.
Disney+ is available in the U.S. for $6.99 per month, or it will cost $69.99 for a year's subscription.