Exciting news for Moana fans! Journey of Water, Inspired by Moana will officially open on October 16, 2023!
Journey of Water is a new walk-through experience located within World Nature. This EPCOT neighborhood is dedicated to understanding and preserving the beauty and balance of the natural world. Journey of Water is a self-guided exploration trail will take you through the natural water cycle. It will showcase the journey from the skies to oceans and back again.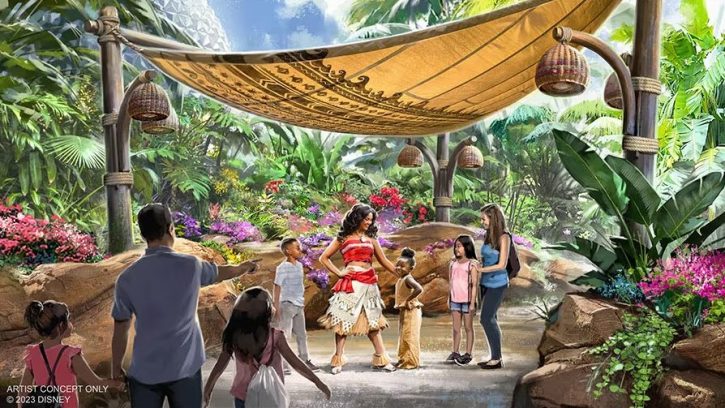 Also, another really great piece of news is that Moana will actually be meeting Guests in World Nature, marking her first experience in her own dedicated space near Journey of Water.
Follow The Mouse For Less for more information about the latest EPCOT news.
For more Disney news and trip planning advice, follow The Mouse For Less on Facebook, X, Instagram, Threads, YouTube, or TikTok.
For vacation planning information, please visit our
Walt Disney World
planning section.