A new change has taken place with the My Disney Experience app and this change has been something even I have been wishing for!
Let's back up a minute. A few weeks ago, I needed to add someone in My Disney Experience as part of my Friends and Family list for an upcoming Walt Disney World vacation. The problem was there was really no easy way to add this individual. I finally figured out that I needed to add this person by inputting their info, including their email address. It was really confusing. But with the latest update of the My Disney Experience app, Disney has made this process SO much easier!
Those who are looking to connect Family and Friends can now do so using a QR code! Here's how you can easily connect yourself!
How To Connect With Your Own QR Code
First, find your profile. At the bottom now, it says "Show My Linking Code".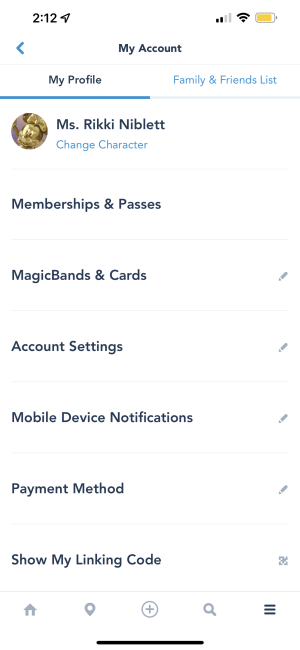 It will pop up a note saying that you're about to get a unique linking code. When someone scans this code, you'll be added to their Friends & Family list. From there, you'll be able to share your plans with each other.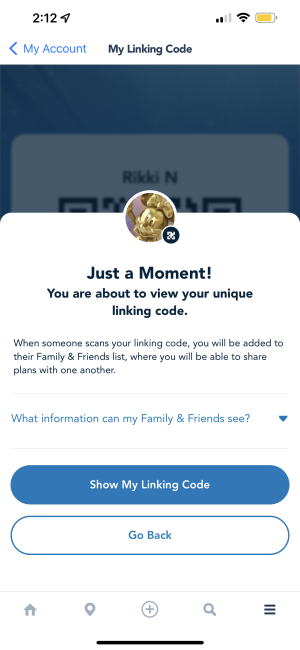 Here's what the linking QR code will look like. In addition, there will be a Manual Code that can be entered on their app, as well, should they not want to scan the QR code.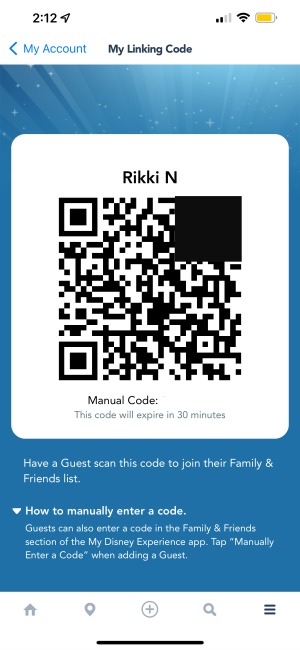 Here is the location where Guests can go to enter their friend or family member's QR code number, if they don't want to scan the QR code.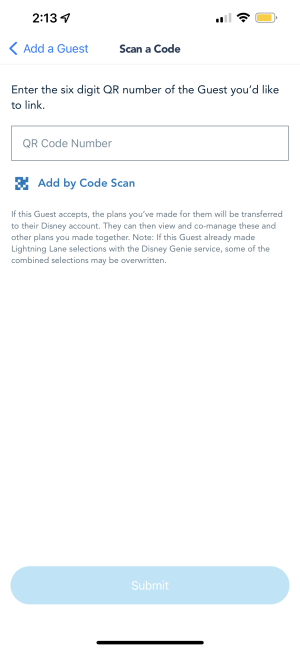 How to Connect With Friends & Family Through Their App
Now, say you have a friend or family member that you want to connect with, you'll click to Add a Guest. You'll now see the option where you can "Scan their linking code."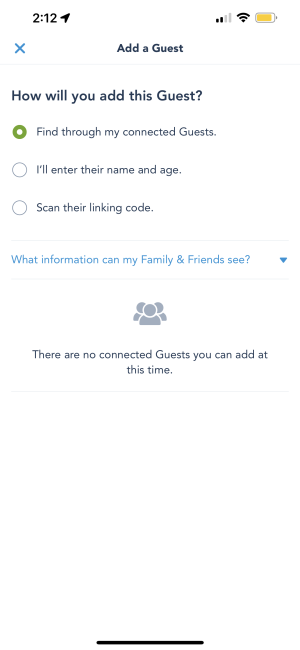 From there, you will have the person that you'd like to link with open their My Disney Experience app on their mobile device. They will open up their QR code, under the "More" tab at the bottom of the main menu. You'll then line up their code with your camera to scan it and viola! You're connected!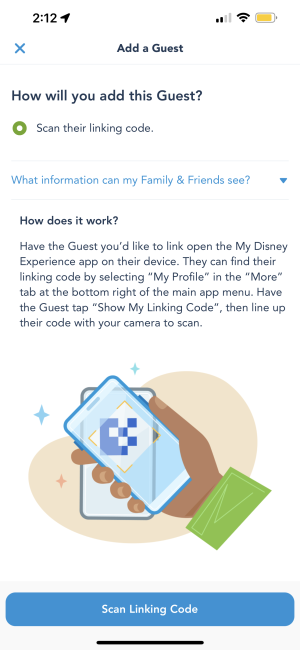 This move makes it so much easier to connect with each other!
For more information about the My Disney Experience app, click here.
For vacation planning information, please visit our
Walt Disney World
planning section.