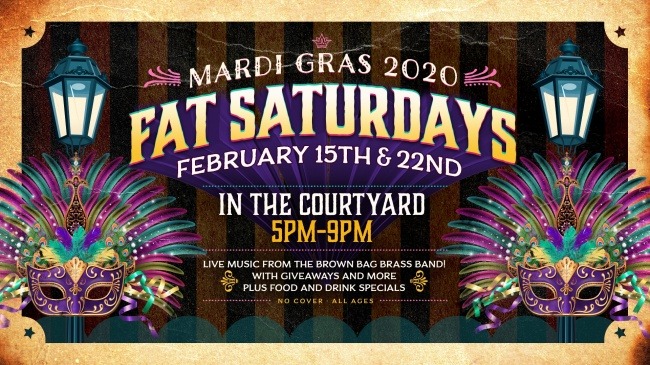 If you're wanting to celebrate Mardi Gras, head over to House of Blues on the West Side of Disney Springs.
The event will take place in the courtyard on two separate Saturdays in February – February 15 and February 22. During the event there will be live music by the Brown Bag Brass Band. There will also be food & drink specials, giveaways and much more.
In addition, you can also stop by The Smokehouse, as well as inside The Restaurant & Bar which will also be offering food and beverage specials.
The Mardi Gras event will be available for all ages to attend and there will be no cover charge.
For vacation planning information, please visit our
Walt Disney World
planning section.