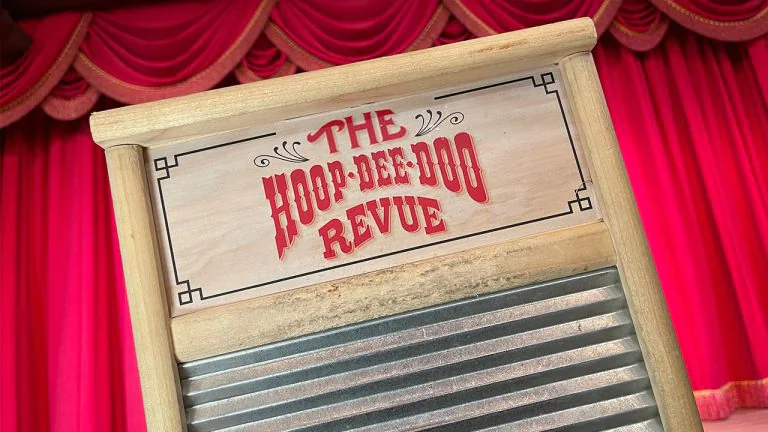 Get your washboards and your stomachs ready! That's because this summer, the fan-favorite dinner show, the Hoop-Dee-Doo Musical Revue will once again be taking stage at Disney's Fort Wilderness Resort. The show officially returns on June 23, but Guests can begin to make reservations beginning on May 26.
The Pioneer Hall Players will be welcoming back Guests to this family fun dining experience which takes place in Pioneer Hall. The show first debuted in 1974 and will still offer a rousing Wild West performance, singing, and lots of laughs. And let's not forget about the food! It's a feast with fried chicken, smoked BBQ ribs, a variety of sides and the famous strawberry shortcake! (They even sing a song about it!) Plus, Guests can partake beer and wine, which is included in the price!
It won't be EXACTLY the same show from before though. Hoop-Dee-Doo will return with a few updates to its script and scenery, but it will still stay true to the experience that it's been known for for all these years.
Previously, the show was presented three times at night – 4:00 p.m., 6:15 p.m. and 8:30 p.m. No word on what the schedule will look like when it returns.
This is just another piece of the puzzle to return to the Walt Disney World Resort. It's so good to see that that fantastic show is coming back.
Follow The Mouse For Less for more information about the latest Disney dining news.
For more Disney news and trip planning advice, follow The Mouse For Less on Facebook, Twitter, Instagram, YouTube, or TikTok.
For vacation planning information, please visit our
Walt Disney World
planning section.