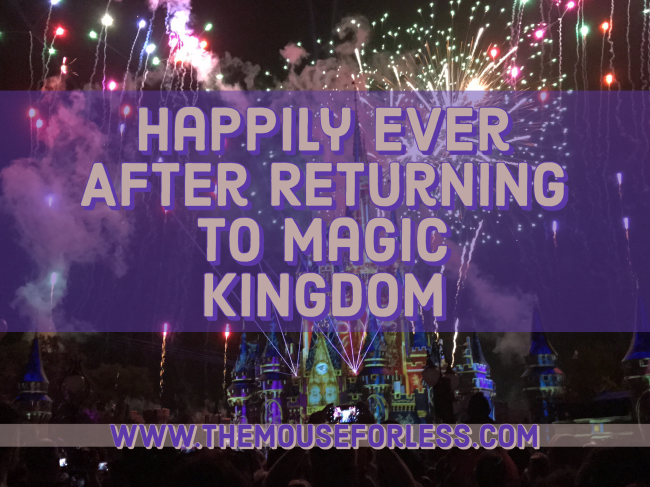 With the 50th Walt Disney World Resort anniversary, a new fireworks show debuted to celebrate called Disney Enchantment at the Magic Kingdom. But so many people miss the previous nighttime show that was beloved by fans called Happily Ever After. Well, I bring fantastic news! Happily Ever After is coming back!
During the D23 Expo, it was shared that next year, the popular fireworks show, Happily Ever After will play again when an updated nighttime spectacular returns to light up the skies over Cinderella Castle.
There has been some confusion…some believe the announcement means that the Happily Ever After show will return. Others think that Disney meant that they will be bringing back aspects of the former fireworks show, including the song, but that it will be a different show. Finally others believe that they will incorporate parts of Happily Ever After into the current show, Disney Enchantment. We'll have to see what Disney officially meant sometime in the near future.
Also, no official debut date was announced. If I had to make an educated guess, it would be around April. That's because the 50th anniversary celebration ends on March 31, 2023. Though there are thoughts that it might debuted in October 2023, as well.
This is just the tip of the iceberg for announcements from the D23 Expo. Follow The Mouse For Less for more information about the latest Disney D23 Expo news.
For more Disney news and trip planning advice, follow The Mouse For Less on Facebook, Twitter, Instagram, YouTube, or TikTok.
For vacation planning information, please visit our
Walt Disney World
planning section.