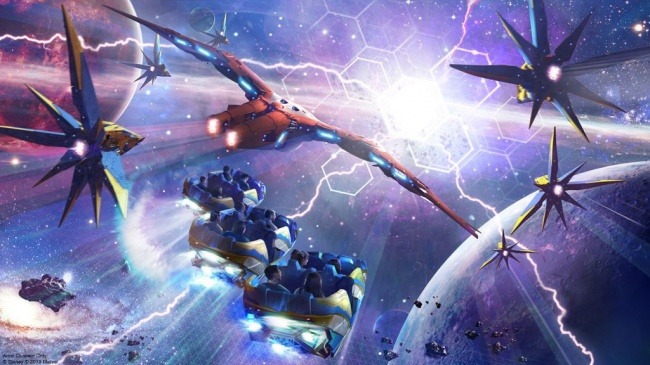 Are you anxious to ride on Guardians of the Galaxy: Cosmic Rewind at EPCOT? I know I am! And I am happy to say that in the summer of 2022, Guests will finally be able to see Star-Lord, Groot, Rocket, Drax, and Gamora! The new attraction will open as part of the Walt Disney World Resort 50th Anniversary celebration!
Debuting in the newly renamed World Discovery neighborhood, this family-thrill coaster attraction will be an intergalactic chase through time and space.
Disney is calling this pavilion the first "other-world" showcase pavilion. The pavilion will be known as the Wonders of Xander Pavilion. When completed, it will feature a planetarium-type presentation. Here, the Xandarians will show us their world, their people and their advanced technologies.
This attraction will be a family-friendly adventure, featuring a totally new type of roller coaster experience known as a storycoaster. It will rotate 360 degrees so you're always focused on all the action. It will feature the first reverse launch on a Disney coaster and will be one of the longest fully enclosed coasters in the world.
Plus, Guardians of the Galaxy: Cosmic Rewind will feature Glenn Close reprising her role as Nova Prime. She is he Xandarian leader and commander of the Nova Corps. Take a look:
More EPCOT Announcements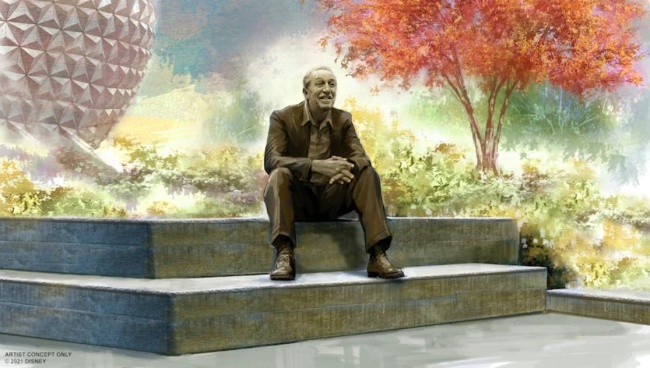 In addition, Dreamers Point will be found in a new location near Spaceship Earth, as part of the historic transformation of EPCOT. This space will feature a spectacular view of the park and a new statue of Walt Disney!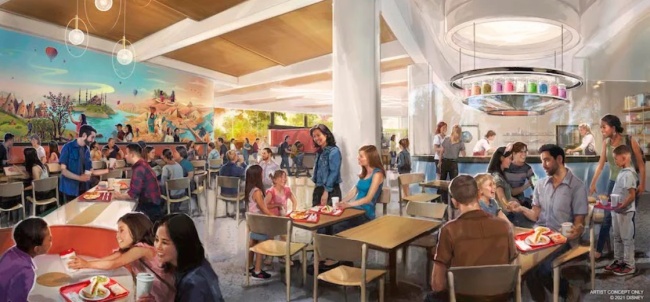 In addition, a new quick-service restaurant called Connections Café and Eatery will be debuting in the World Celebration neighborhood of EPCOT as part of the park's ongoing transformation.
For vacation planning information, please visit our
Walt Disney World
planning section.