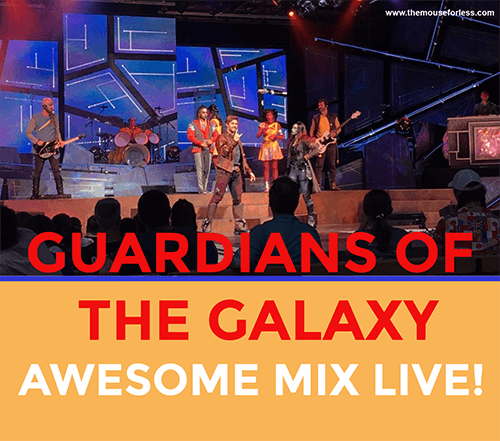 Today, the Guardians of the Galaxy – Awesome Mix Live! is back. The show, which premiered last year, can be viewed at the America Gardens Theatre in Epcot.
During the show, Guests are invited to bust a move at this out-of-this-world musical event with some of your favorites from the Guardians of the Galaxy, as well as an alien band from Xandar! This is a live concert that features some of your favorites songs from the films.
The story behind this show is that Peter Quill has brokered a deal with Nova Prime and the Xandarian government to bring an outreach program to his home planet in an effort to share Xandar's rich heritage and culture with Earth's people and Xandar sent some of their most talented musicians to perform the human audiences' best-loved hits.
Take a look at what you can expect during the Guardians of the Galaxy – Awesome Mix Live!:
To celebrate the show, Epcot will be offering some special treats that you won't want to miss.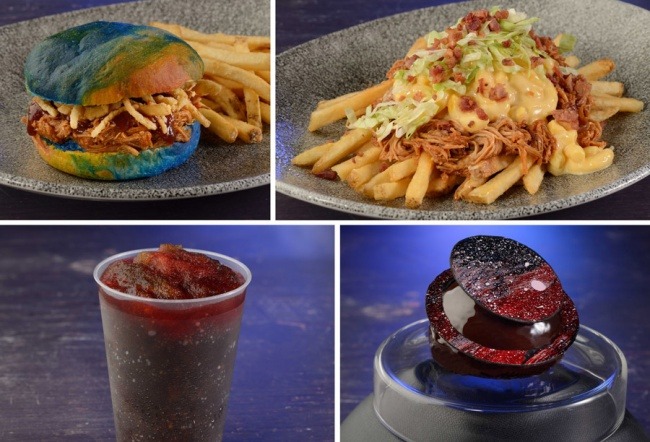 At Liberty Inn you can grab a Space Sandwich which features barbecue pulled pork topped with crispy onions and served on a Kaiser bun with french fries, or the Awesome Mix Plate which includes french fries topped with barbecue pulled pork, macaroni and cheese, bacon, and lettuce. There's also the Cosmic Cake which is chocolate cake is filled with vanilla buttercream and space sprinkles. Beverages include Rocket Fuel – a frozen Coca-Cola slushy with grenadine.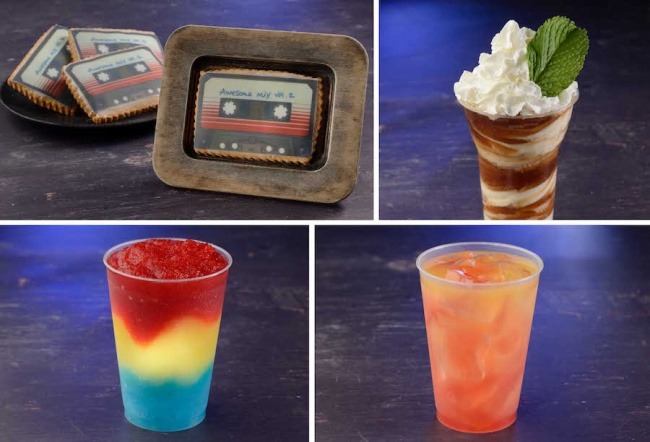 Of you can head to Fife & Drum, where you can grab a Mix Tart strawberry-filled shortbread cookie. There's also a number of beverage options including the Awesome Mix Slushy which is a frozen blue raspberry, strawberry, and lemonade slushy and it's served with a fun glow cube; the I Am Root float, featuring Barq's Root Beer with vanilla ice cream, whipped cream, and mint leaves; and the Destroyer Punch with orange, pineapple, and lime juices and grenadine. Adults can enjoy an alcoholic version called Galaxy Juice, which includes cherry bourbon.
Guardians of the Galaxy – Awesome Mix Live! takes place from June 14 to August 18 and showtimes are at 1:30 p.m., 2:30 p.m., 3:45 p.m., 6:45 p.m., and 8:00 p.m.
For vacation planning information, please visit our
Walt Disney World
planning section.