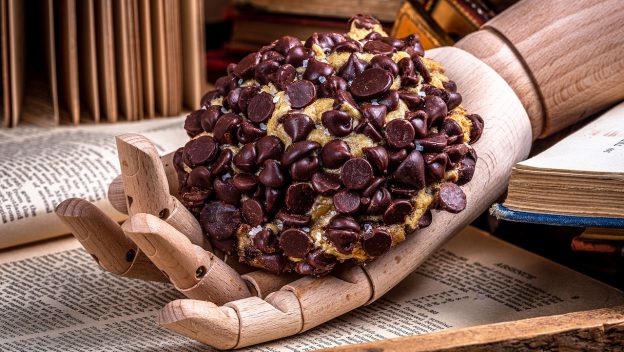 I could not be more excited about this announcement! Gideon's Bakehouse, which had previously been a staple at The Polite Pig in Disney Springs will soon be opening up their very own shop in The Landing section of the shopping and dining district! This award-winning bakery will be found across from Jock Lindsey's Hangar Bar.
Gideon's is best known for small-batch, handmade, almost half-pound cookies like their loaded chocolate chip cookie, but they also have unique flavors like Peanut Butter Crisp, Cookies & Cream and Pistachio Toffee Dark Chocolate. Gideon's specializes in delicious cakes too.
According to Gideon's own website:
Gideon's Bakehouse opened just over 3 years ago on a budget of $800 and a single employee. We've pushed through some unbelievable challenges to keep up with our growth and are now ready to take our next big step. We're happy to announce our second location is coming this year to Disney Springs at Walt Disney World Resort. We're a small team with a single owner and no partners or investors. We did this purely on our own steam fueled by you, our local community. This step is enormous, to say the least, but we've learned so much over the last few years, and we're ready for this challenge. We're proud to be a representative of the fantastic local food scene in Central Florida and look forward to chatting with visitors about our favorite parts of Orlando. We hope to have your support on this evolution of the Gideon's experience. So what can you expect? We would tell you more, but we're nothing if not a little dark and mysterious. Stay tuned, and be sure to follow our social media for all the fun updates!
Not only will Gideon's be bringing an expanded menu of cookie and cake slices, but they will also bring a unique line of iced coffees, like the Original Peanut Butter Iced Coffee. Guests will also find new and limited editions offered during special daily releases. The ever-popular Coffee Cake Cookie (previously only available one month a year) will be on sale every morning. Oh and there will be a Hot Cookie Hour each evening for Guests to enjoy.
"This opportunity is truly a dream come true and will allow us to flex all of our creative muscle in both desserts and décor. We're passionate, inspired, and ready," said Steve Lewis, owner and creator of Gideon's Bakehouse. "We're also excited to bring more cake flavors to our new location, offering never-before-seen creations like our special line of Double Frosted Cakes." Steve said. "There are more than a few secrets we have up our sleeves that you'll just have to wait to see. It's not Gideon's if it isn't a little dark and mysterious. We aim to even make the wait in line entertaining by immersing everyone in a transformative environment that will share our story as guests progress toward the counter."
Gideon's Bakehouse is slated to open later this year.
For vacation planning information, please visit our
Walt Disney World
planning section.