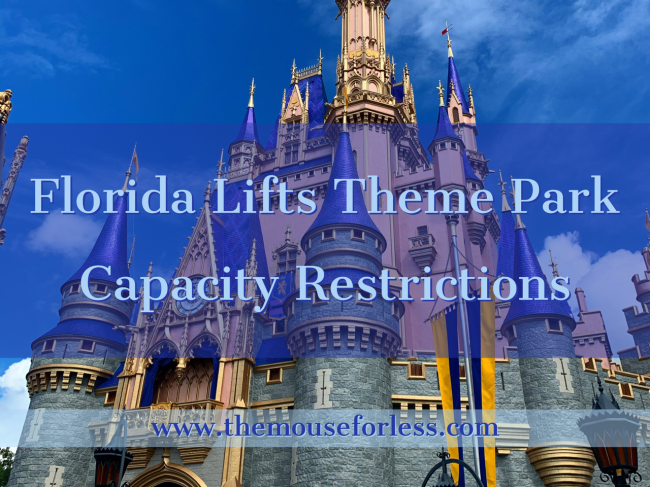 Today, Florida Governor Ron DeSantis has officially lifted COVID-19 restrictions on theme parks in the state. According to WESH, the news indicates that theme parks may return to normal operations with limited social distancing protocols.
In addition, also impacting the theme park resorts is news that restrictions were lifted for bars and restaurants. Now there is no longer any state requirements to operate below 100% capacity. Instead, restaurants will now have the ability to operate and have limited social distancing protocols, however businesses should maintain adequate sanitation practices among employees and Guests.
Keep in mind that just because the state has opened up to Phase 3, the Walt Disney World Resort and the Universal Orlando Resort are both currently following their own phased reopening plans, which are more cautious than state regulations. We'll be curious to see how this impacts the experience that Guests have when visiting both theme park resorts moving forward.