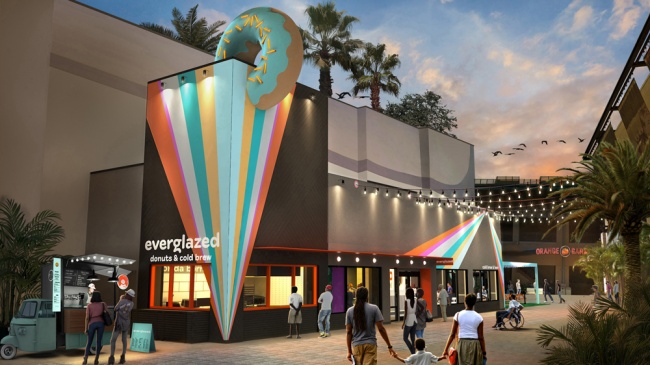 We all love a good treat here at The Mouse for Less and this new shop that will soon be found at Disney Springs will definitely be on our must stop list here soon. Everglazed Donuts & Cold Brew was recently announced and this shop will specialize in fantastically delicious donuts, as well as delectable coffee treats. Everglazed will specialize in both yeast and cake donuts that are hand crafted and baked hot and fresh daily, as well as an assortment of cold brew lattes and coffee cocktails, as well as sweet-yet-savory sandwich bites.
Here's a look at some of the delicious donuts they will be offered!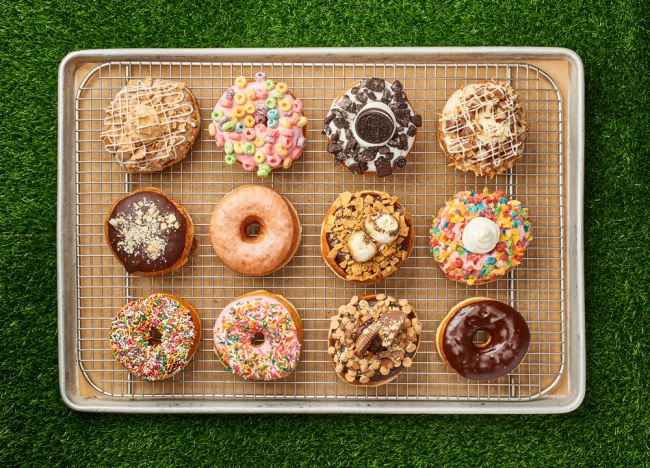 In addition, we also got our first look at the concept art for Everglazed, which will be found on the West Side of Disney Springs located near Splitsville and right off the the west entrance and exit of the Orange Parking Garage. The overall design will feature pops of color, iconic signage, and a beautiful outdoor seating area in the "donut garden." In addition, Guests may catch a glimpse of the donuts being made through the windows of the exposed kitchen.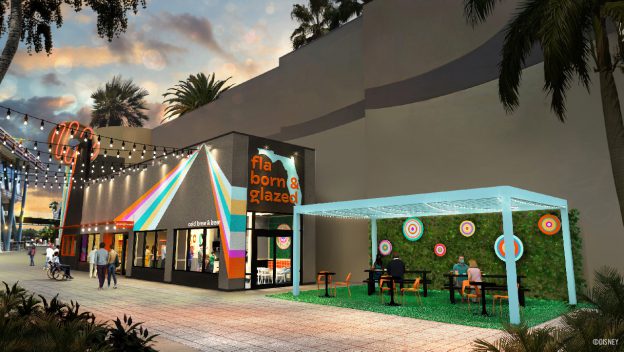 Mark Gibson, co-owner of Everglazed, says "We like to say our little oasis of indulgences is going to be where 'Happiness is Glazed Daily. The menu will be full of sweet surprises and a unique spot for guests wanting a quick treat, cold brew or nitro-infused chilled coffee."
The other co-owner of Everglazed, Guy Revelle states, "The humble donut has truly become a global phenomenon. The fried circle of dough is a simple concoction with the ability to showcase chef-inspired flavors and toppings. We can't wait to offer guests at Disney Springs our robust menu of sweet delights, but you are officially warned: We spoke to your diet – and it's taking some time off when we open our doors."
The main question….which are you going to want to try (and share on social media) first? We know we're going to have a hard time choosing!
For vacation planning information, please visit our
Walt Disney World
planning section.