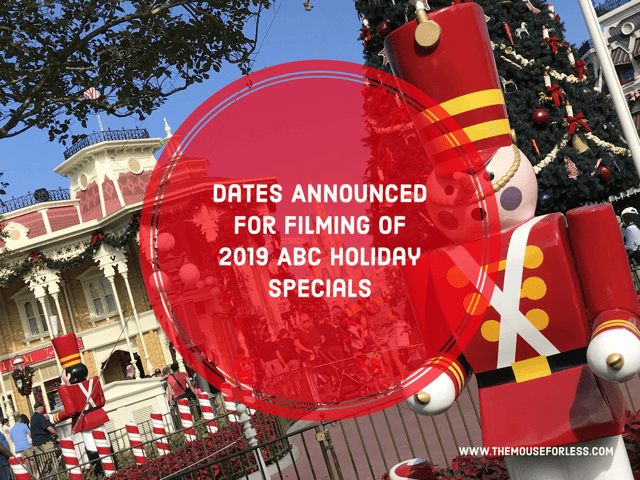 One of the most asked questions this time of year is when will Disney be filming their annual holiday specials that air on ABC each season? As of right now, it appears that those dates for 2019 are  November 7, 9 and 10. Right now, the schedule is for filming that on November 7, they will be at Disney's Hollywood Studios and the will be at the Magic Kingdom on November 9 and 10.
Once again, this year there will be multiple TV shows filmed at one time and all are set to air throughout the holiday season, both in November and December. The parade will not be filmed at Walt Disney World, but stage show performances including musical acts will be filmed in the parks. The parade will be filmed at the Disneyland Resort.
Tickets will not be made available to regular park Guests. Instead, Cast Members will be filling in as the audience. It may be possible to see parts of the filming from guest areas however.
Dates for when these programs will air on ABC and other Disney-owned networks will be announced.
For vacation planning information, please visit our
Walt Disney World
planning section.