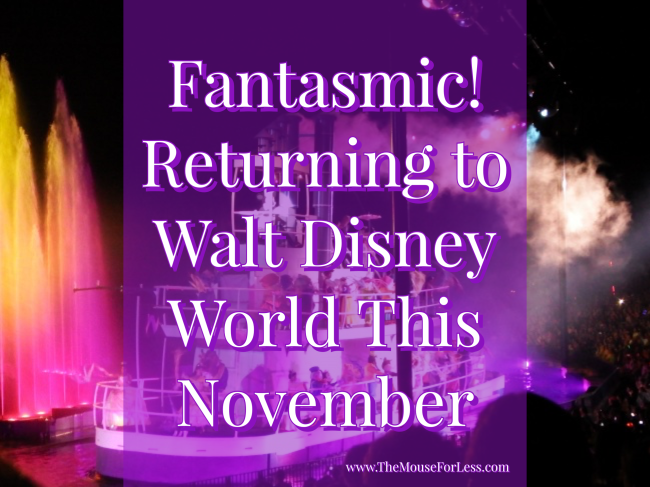 It's getting closer to the news many Disney fans have been waiting for! Disney has confirmed that Fantasmic! will be returning in November 2022. Now, unfortunately, they didn't give a specific date, but at least we now have an idea of when the popular nighttime show for Disney's Hollywood Studios will be returning.
While details about the show have been quiet, it has been said that the Walt Disney World show will be updated when it does finally return. This new version will include an all-new sequence featuring live performers, stunts, special effects and more!
Fantasmic! features many Disney movies and characters all themed around a dream in which Mickey Mouse uses the power of imagination to help good to conquer evil. Many characters and movies are referenced in the show. A few major movies to look out for include: Fantasia, Pinocchio, Aladdin, and Sleeping Beauty. This spectacular features water effects, lasers, fire, and fireworks to create and amazing show. There are amazing water screens with projections along with huge fountains and dramatic fire effects. All of this comes together to create a memorable and dramatic show.
Follow The Mouse For Less for more information about the latest Fantasmic! news.
For more Disney news and trip planning advice, follow The Mouse For Less on Facebook, Twitter, Instagram, YouTube, or TikTok.
For vacation planning information, please visit our
Walt Disney World
planning section.