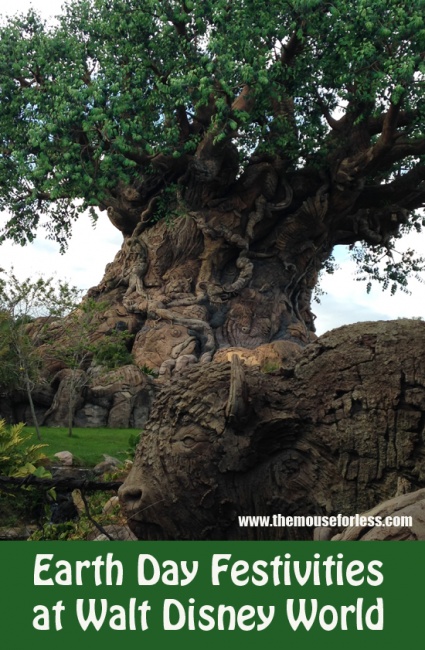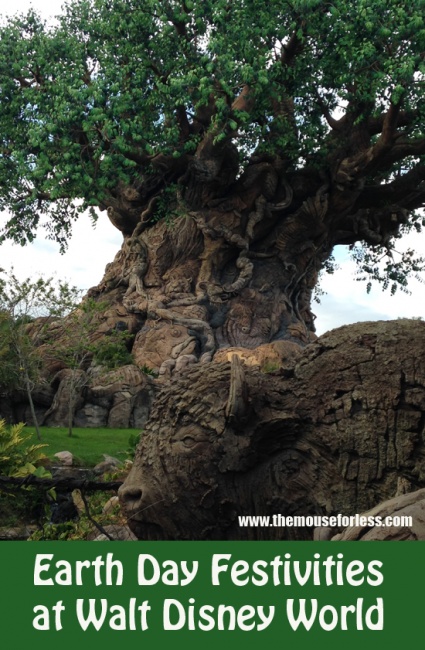 This year is the 5oth anniversary of Earth Day and the 25th anniversary of the Disney Conservation Fund and Disney's Animal Kingdom is celebrating in a big way! From April 18-22, Disney's Animal Kingdom will host special entertainment and activities with an all-day extravaganza taking place on Earth Day.
Throughout the week, Guests will be able to attend the Wild by Nature Speaker Series. Here you will get the opportunity to hear from some of Disney's Animal Kingdom's animal experts, educators and conservation "Heroes." During these presentations, Guests will be able to learn about the ways Disney's conservation experts are working to save the planet and its wildlife. These talks will occur at the Theater in the Wild, which is where Finding Nemo: The Musical is normally presented.
In addition, Guests will be able to learn from National Geographic Explorers and Photographers who will share their stories from the front lines of their explorations, as well as wildlife photography and video techniques. They will join the roster of the Wild by Nature Speaker Series.
In addition, there will also be National Geographic merchandise available for purchase.
The Tiffins Talks will return and Walt Disney Imagineer Joe Rohde will present. Tiffins Talks will include a four-course meal and discussion on Joe's research trips and personal exhibitions. Registration for this dining experience will begin February 18.
This year's Disneynature films will debut on Disney+ in April. These films will include Elephant and Dolphin Reef and Guests will be able to get a unique look at these two films, including listening to discussions with Roy Conli, the award-winning producer of the films.
In addition, the Disney Conservation Fund will showcase 25 global wildlife heroes, many of whom will present stories from the field and recount moments in their work. The best part is that many of these stories will be featured in "Disney Conservation Legacy," a new special edition 25th anniversary book that will be available for purchase in the park.
For those who like the Animation Experience at Conservation Station, during this week, you will learn how Disney uses real life animals as inspiration and there will be special Disney characters featured for the Earth Day celebration.
But what if you won't be able to be at Disney's Animal Kingdom on Earth Day? The park will be one of the places featured in the global live television event "BORN WILD: EARTH DAY LIVE," which will be simulcast on National Geographic and Nat Geo WILD on April 22 at 8:00 p.m. EST. The special features National Geographic Explorers and ABC News anchors and correspondents who will take viewers on a journey into the most fascinating environments around the world.
This is just the start to the festivities that will occur to celebrate Earth Day at Disney's Animal Kingdom. We'll be sure to share additional details as we learn them.
For vacation planning information, please visit our
Walt Disney World
planning section.