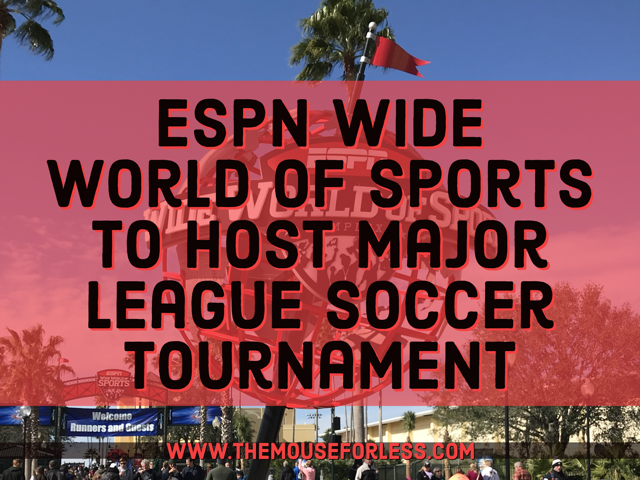 Major League Soccer! Your season is restarting….what are you going to do? They're coming to Walt Disney World! The ESPN Wide World of Sports Complex will be the host location for the MLS is Back Tournament which is slated to run from July 8 to August 11. This tournament will include all 26 clubs competing in a continuous schedule of 54 total matches. These matches take place every single day and will actually count in the 2020 MLS regular season standings. The best part is that the tournament winner will earn a spot in the 2021 Scotiabank Concacaf Champions League.
Fans won't be able to watch this Major League Soccer tournament in person, unfortunately, however for those who would like to watch the matches, you'll be able to find them airing on MLS partner networks.
The schedule of events will be as follows:
July 8: Group Stage begins
July 25-28: Round of 16
July 30-August 1: Quarterfinals
August 5-6: Semifinals
August 11: Final
In order to deal with coronavirus concerns, MLS players and staff will need to follow specific medical protocols, including regular testing, throughout the tournament.
According to Major League Soccer Commissioner Don Garber, "The opportunity to have all 26 clubs in a controlled environment enables us to help protect the health of our players, coaches and staff as we return to play. We also recognize that the death of George Floyd and others has focused our country on issues of racial injustice, inequality and violence against black men and women. Together with our owners, players and staff, the League and its Clubs are deeply committed to creating meaningful and impactful programs to address these issues that have plagued our society for far too long."
For more information about the MLS is Back Tournament make sure to visit www.mlssoccer.com.
For vacation planning information, please visit our
Walt Disney World
planning section.