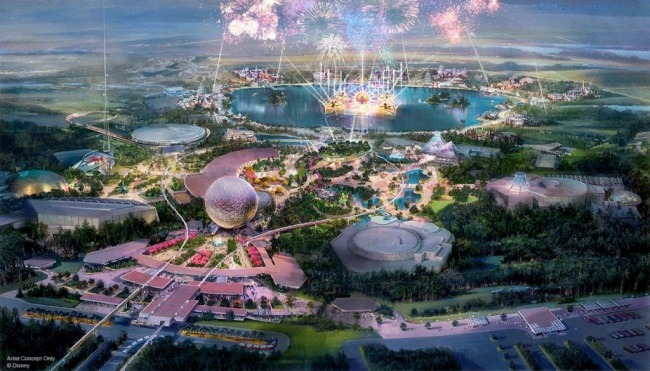 We all knew that the big news out of the D23 Expo would revolve around the changes coming to Epcot and boy were we right! The theme park is slated to undergo a massive transformation with an idea to allow Guests to be able to imagine the future that we can all create together, by celebrating the Magic of Possibility. When completed, Epcot will celebrate the magic of hope, possibility, and wonder, with more attractions and more family experiences than before.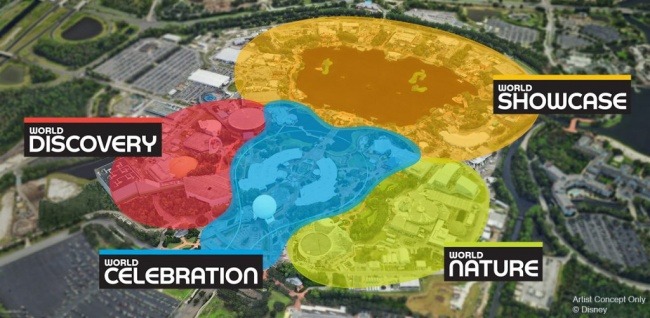 The transformation of Epcot has a goal of making it more Disney, more family, more timeless and more relevant. To begin the transformation, we are going to have to get used to the fact that there won't be just two sections – Future World and World Showcase. Instead, there will be four new neighborhoods. World Showcase will still exist, however Guests will be able to visit the neighborhoods of World Celebration, World Discovery, World Nature.
These neighborhoods will be filled with new experiences that feature authenticity and innovation, taking you to new destinations, where the real is made fantastic in a celebration of curiosity, hands-on wonder and the magic of possibility.
For those looking to learn more about this transformation, make sure you visit the updated Odyssey Events Pavilion beginning October 1 for a new gallery called Walt Disney Imagineering presents the Epcot Experience. Here, Guests will discover interactive exhibits that allow you to step inside the upcoming park overhaul, as well as see some never-before-revealed details.
For vacation planning information, please visit our
Walt Disney World
planning section.