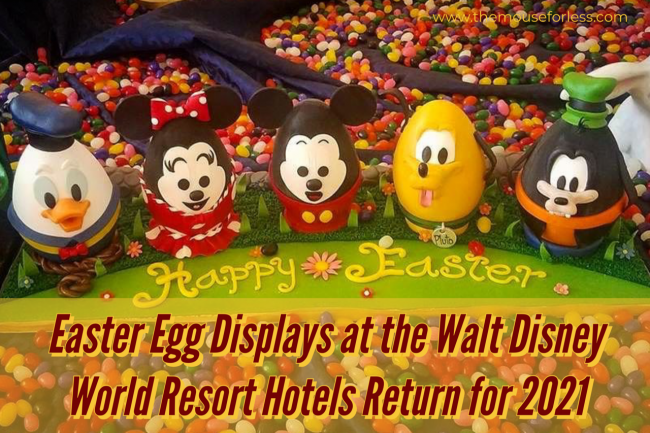 Did you know that the talented Walt Disney World pastry chefs create unique and gorgeous Easter egg displays? These displays can be found each and every year for the Easter holiday. These eggs are truly works of art. It's hard to believe the displays are actually made out of sugar, chocolate, fondant, and more, with how intricate they are.
The biggest display is typically found at Disney's Grand Floridian Resort, but other resorts also offer displays. Here, each over-sized hollow egg weighs about 9- to 12-pounds and stands 16-20 inches tall. And yes, they are completely edible
For 2021, here is a look at which Walt Disney World Resort Hotels you can find these spectacular displays.
If you will be at the Walt Disney World Resort over the Easter holiday, you're going to want to make sure you head to the resorts and see these incredible Easter egg displays!
For vacation planning information, please visit our
Walt Disney World
planning section.