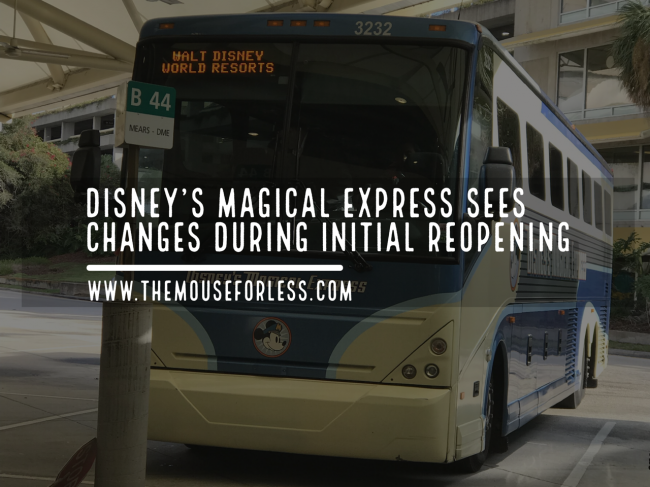 If you are headed to the Walt Disney World Resort and you are staying at a Walt Disney World Resort Hotel, I have some news you may want to be aware of. For those who are going to be using Disney's Magical Express, during this initial reopening phase, the complimentary airport transportation option will still be available for Guests who are arriving and departing from Orlando International Airport, however beginning on July 16, the service will not be providing luggage delivery for those arriving to and departing from the airport.
This means that Guests will need to make sure they pick up their own luggage first from the baggage claim area and then head to the Disney's Magical Express area in the airport. In addition, those who are departing heading back to the airport from the resort will need to bring their luggage with them on the bus. Finally, at this time, the resort airline check-in service will not be offered.
For those who need assistance upon arrival, luggage assistance will be available at the front of your Disney Resort hotel, including luggage storage, as well as transporting your luggage to the room.
Disney also wants to remind Guests that during these times of uncertainty, many airlines are continuously modifying their flight schedules. Guests should make sure that if their flights get modified, they contact Disney's Magical Express to let Disney know of any changes to your flight information.
For vacation planning information, please visit our
Walt Disney World
planning section.