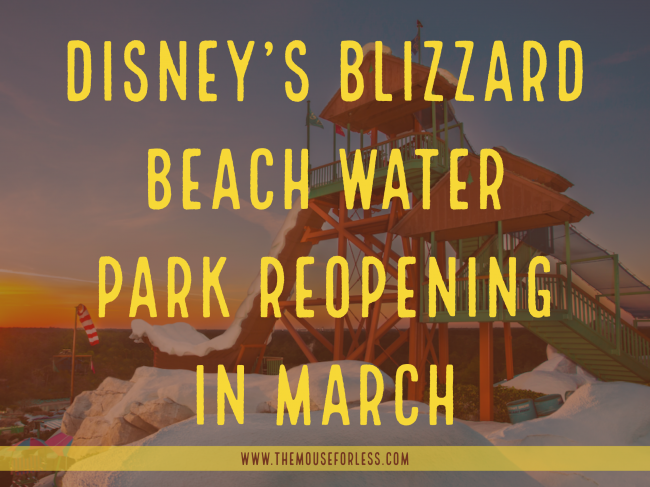 Guests will once again be able to visit the ski resort on the meltdown! That's because Disney's Blizzard Beach water park will be reopening on March 7. The Walt Disney World Resort water park is one with a really fun theme!
Guests are invited to plunge into the absolute "coolest" water park. Legend has it that a freak snow storm happened in Florida. The snow-capped mountain then became a ski resort, however, the sun returned. This then melted all the snow, therefore creating some great water fun in the form of Disney's Blizzard Beach Water Park. Guests can experience the thrills of the 120-foot-tall Summit Plummet water slide. Kids will love the "bunny slope" -level areas just for them. Plus, the whole family can share the relaxation of tube floats and the family flume ride together.
This year the park will celebrate 25 years!
It was recently shared that one of the Walt Disney World water parks would be reopening in March. However, Disney didn't officially announce which one at first. Of course, upon reopening of Disney's Blizzard Beach, there will be a plan focused on health and well-being. We'll make sure to share official details as we learn them.
Now, while we now know that Blizzard Beach will be reopening in March, there is no official reopening date for Disney's Typhoon Lagoon water park. That water park is also expected to reopen at some point in 2021. We'll let you know when we learn its official reopening date.
For vacation planning information, please visit our
Walt Disney World
planning section.