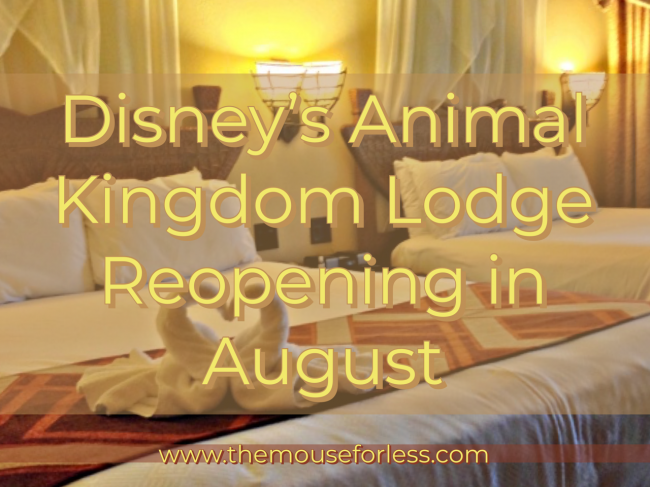 Big news! There's going to be another hotel option for Walt Disney World Guests to be able to choose from! That's because Disney's Animal Kingdom Lodge will officially be reopening in August. The resort will begin accepting bookings on June 16 for arrivals beginning August 26. (Currently the resort is open for Disney Vacation Club members.)
As a reminder, a few other Walt Disney World hotels will be reopening soon too:
Disney is still taking a deliberate and measured approach to reopening the Walt Disney World Resort hotels. Future reopening dates of Disney Resort hotels are subject to change. Also, should dates change, Guests' reservations could still be modified to other Disney Resort hotels.
But this is fantastic news for Disney's Animal Kingdom Lodge fans!
For vacation planning information, please visit our
Walt Disney World
planning section.