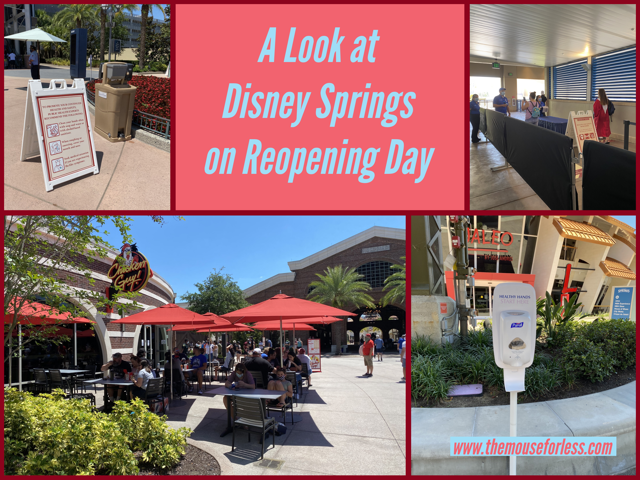 Today is the day! Disney Springs has officially reopened after being closed for months following concerns about coronavirus. A number of third party restaurants and shops reopened and to keep Guests safe, a number of procedures and new protocols are now in effect.
Earlier, Disney released the details of how they will manage the reopening of Disney Springs and those details can be found here. We were able to spend some time at Disney Springs earlier today and you can see some of the changes that have been made to accommodate for keeping Guests as safe as possible.
First, Guests will only have a limited number of locations that they can enter from, including the Lime and Orange parking garages. Upon arrival, Guests will need to have their temperatures taken.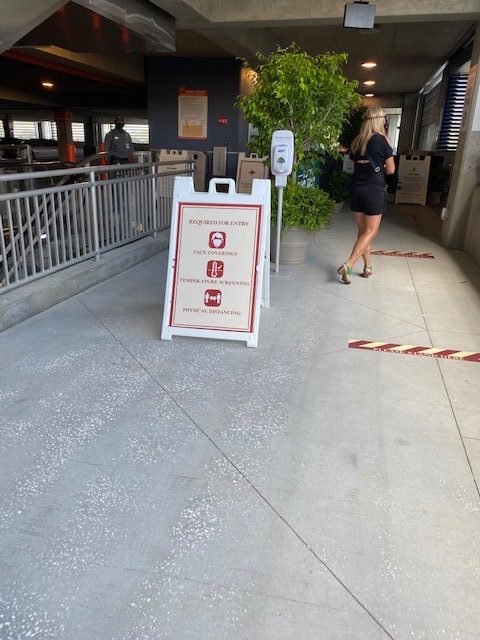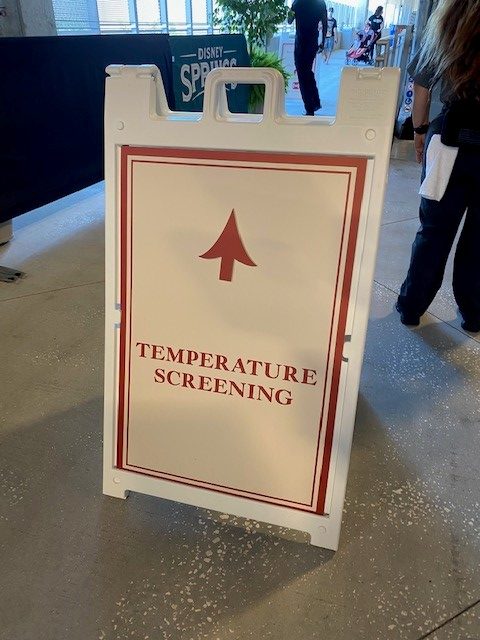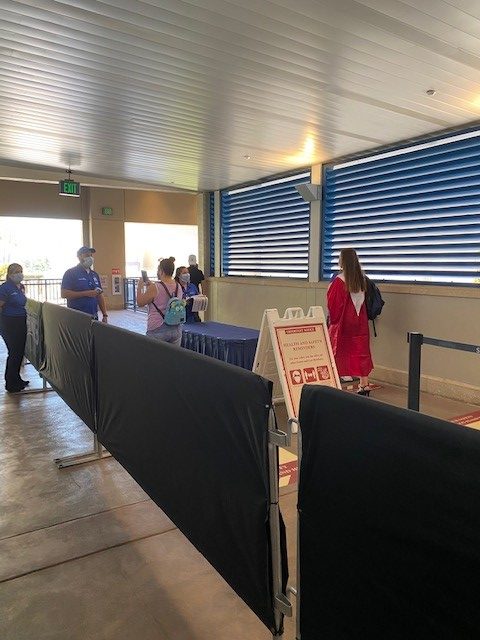 Guests will also find warnings, letting you know that you assume responsibility and voluntarily assume all risks and could poentially be exposed to the virus while visiting.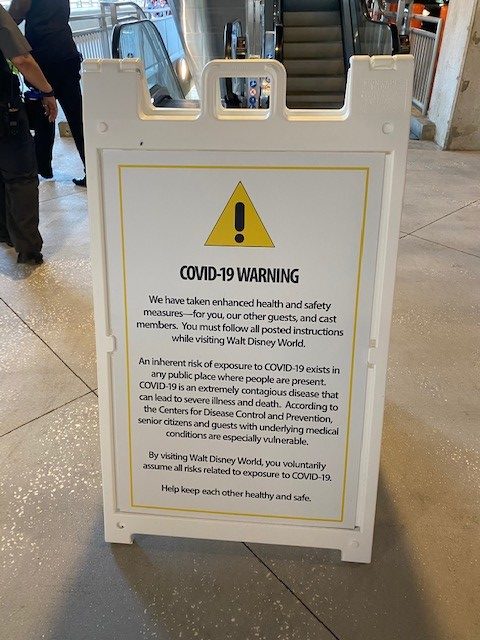 Guests will find a number of signs indicating that you should stay 6 ft apart from other Guests, maintaining a safe physical distance, as well as important health and safety reminders.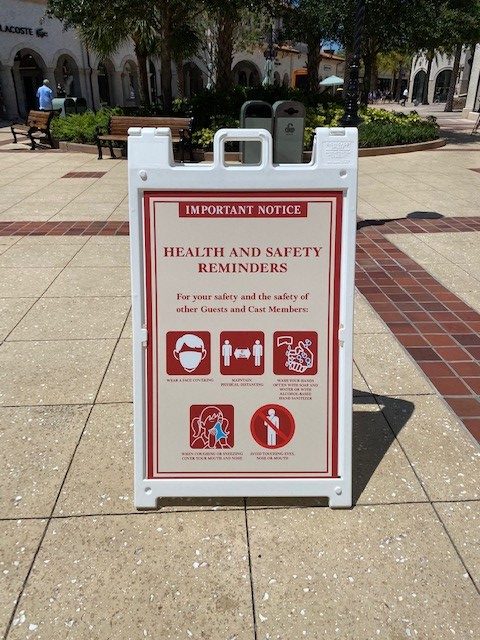 There are a number of locations available where you'll find hand sanitizer, as well as free-standing hand washing stations throughout.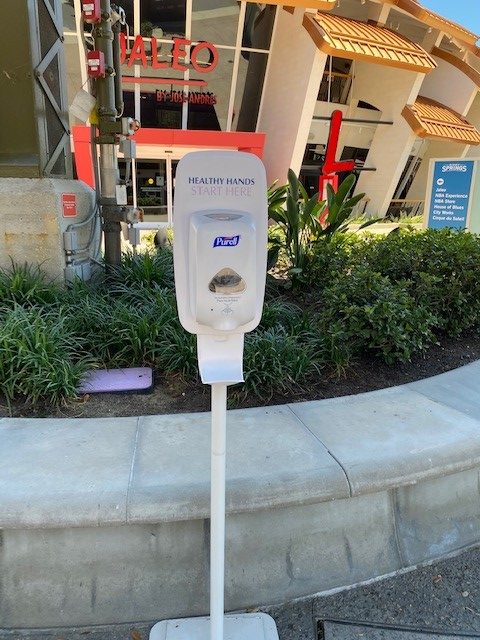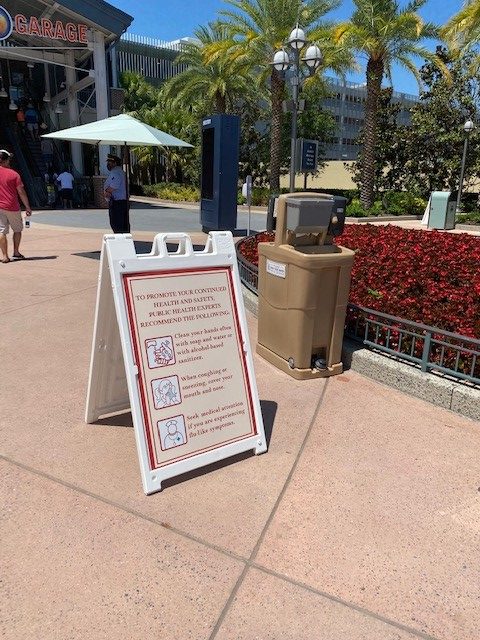 In areas where things are typically more congested, you'll find markings on the ground indicating which direction you should walk.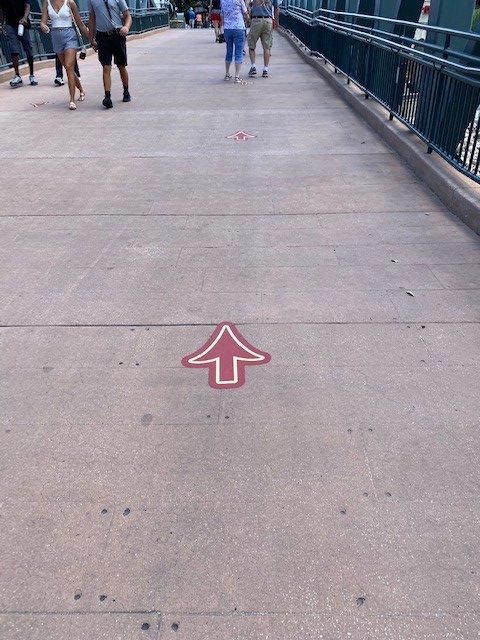 Other areas that are wider open do not have these same indicators.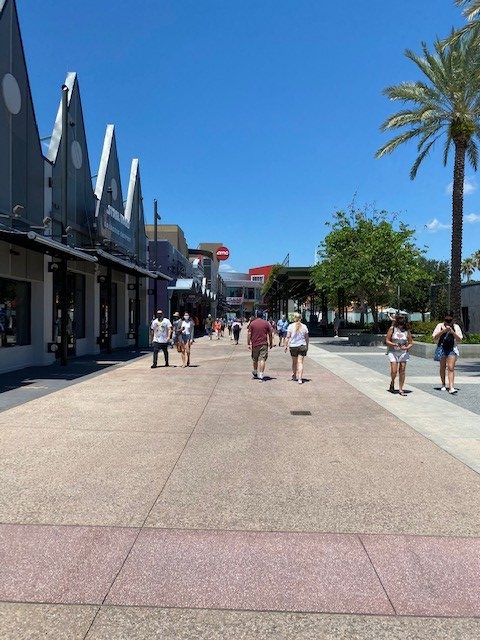 Many restaurants at Disney Springs have allowed for social distancing, both by where Guests will need to stand while waiting, as well as by how far apart tables are.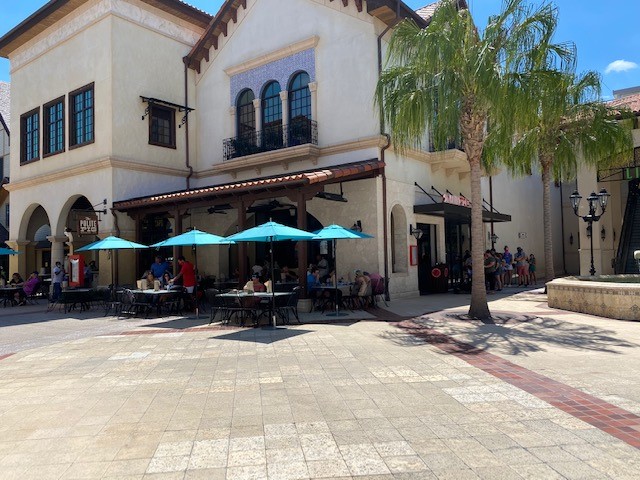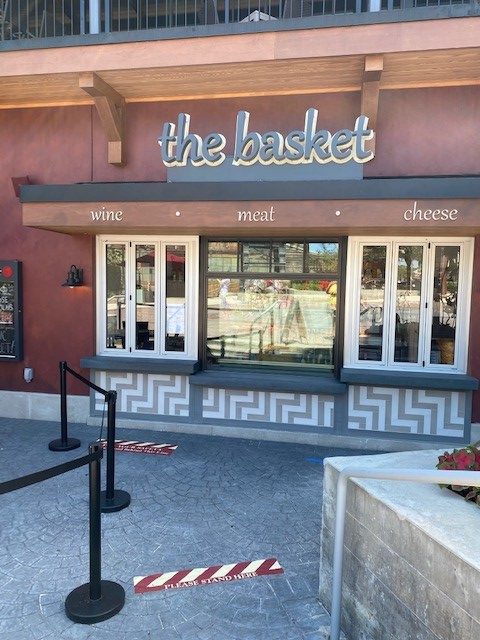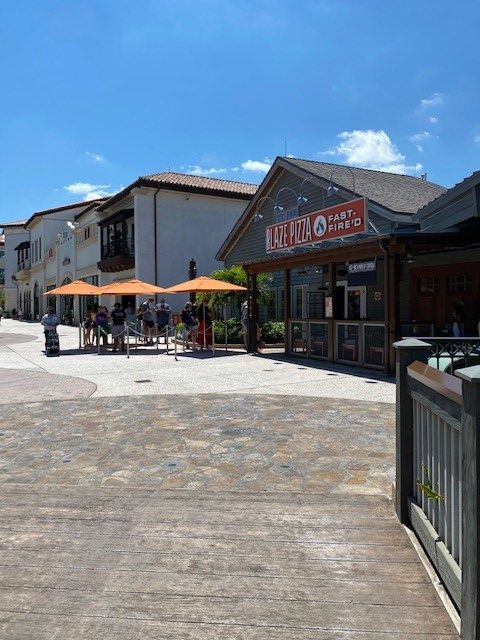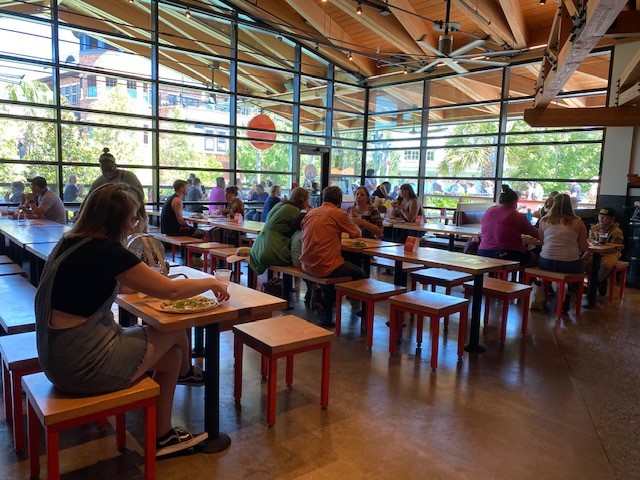 For a listing of the restaurants and shops that are open during this initial phase, click here.
While Disney Springs has now re-opened, keep in mind that the Walt Disney World theme parks and resort hotels will currently remain temporarily closed.
*Photos courtesy of Terri Scheer
For vacation planning information, please visit our
Walt Disney World
planning section.