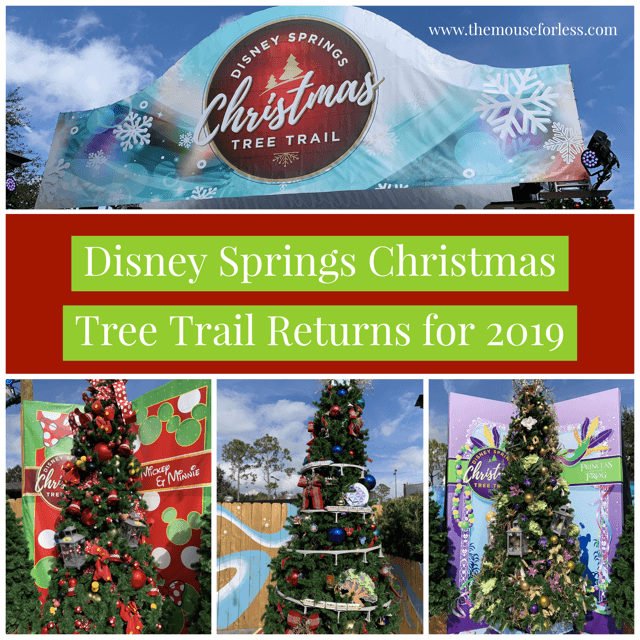 Looking for a fun and unique way to get the Christmas spirit? Take a trip over to Disney Springs to enjoy the Disney Springs Christmas Tree Trail!
The Disney Springs Christmas Tree Trail can be located on the Marketplace side of the shopping and dining shopping district and this year, it features 23 different trees all inspired by a particular Disney character or theme. This walk-through experience features music, falling snow, festive trees and more. Guests will begin their tour near the play fountain outside Once Upon a Toy in the Marketplace.
This year's tree themes include:
Walt Disney World Theme Parks
Mickey & Minnie Mouse
Beauty & the Beast
Sleeping Beauty
Aladdin
Frozen
The Princess & The Frog
The Little Mermaid
Mulan
Haunted Mansion
Snow White
Pinocchio
Toy Story
Disney Villains
Dumbo
Cinderella
Robin Hood
Star Wars
Peter Pan
Tangled
The Lion King
Mary Poppins
Fantasia
The tree trail is available for Guests from 11:00 a.m. to 11:00 p.m. and will be found through January 5, 2020!
Want to know what the tree trail is like? Take a look at our video from last year.
For vacation planning information, please visit our
Walt Disney World
planning section.