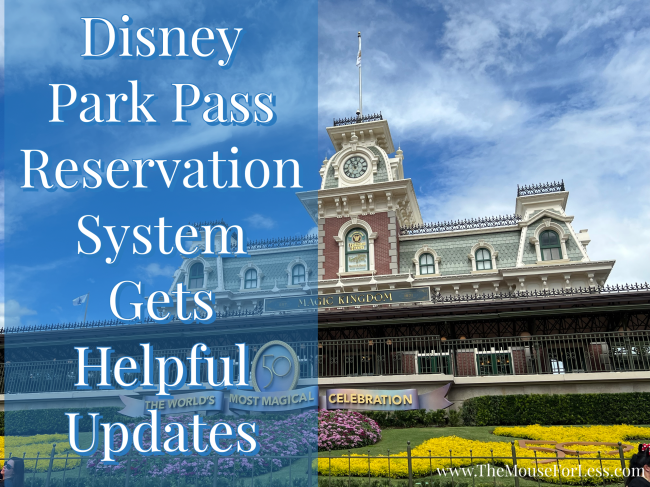 The Park Pass Reservation System is clearly something that is staying. But, Disney has been listening to a few of the issues that have popped up within the system and has made some helpful changes that will make using the system a little easier for Walt Disney World Guests.
The first update is that now, all Guests can modify their theme park reservations. This includes dates, park, and party members. Previously if Guests wanted to make any changes to those, they would have to cancel and then rebook. So, if, for example, I had planned initially to visit the Magic Kingdom this Saturday, but my plans changed and now I wanted to visit EPCOT, I would now be able to modify my reservation, when before I would have had to cancel the Magic Kingdom one and then HOPE that the EPCOT one was still available when I went back to make the new reservation.
The second issue is that now, Guests can book theme park reservations among different admission types. So, now, Guests can make Annual Passholder and date-based ticket reservation all at the same time. This was definitely a problem for me during a recent vacation. My mom had date-based admission, but I'm an Annual Passholder, so I had to make our park reservations separately, which was definitely a hassle.
These updates have been made to all Guests a more seamless experience when booking and changing their theme park reservations.
Follow The Mouse For Less for more information about the latest Disney news.
For more Disney news and trip planning advice, follow The Mouse For Less on Facebook, Twitter, Instagram, YouTube, or TikTok.
For vacation planning information, please visit our
Walt Disney World
planning section.