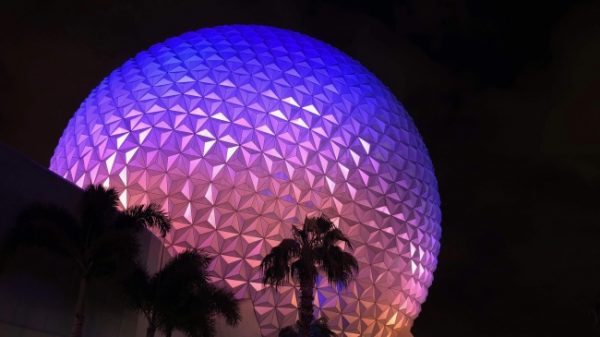 2020 was a year that was different for many of us.  You may be looking for the best way to ring in 2021 and celebrate that promise of a new year! A 2020 Disney New Year's Eve may be a great way to celebrate. While Walt Disney World Resort won't have all the activities that you usually find, there is still an opportunity to celebrate.  In fact, this will likely be a year with the lowest crowds in years. It could be the perfect spot to wish a farewell to 2020 and a fond welcome to 2021!
A big 2020 Disney New Year's Eve celebration will not be happening in the parks or Disney Springs at midnight.  The parks will be closing prior to midnight in order to help follow health and safety protocols and foster physical distancing. In addition, there  won't be the party or celebration atmosphere that we've come to expect over recent years.
2020 Disney New Year's Eve Park Hours
The hours of operations have been extended for New Year's are as follows:
Magic Kingdom: 8:00 am – 11:00 pm
Epcot: 10:00 am – 10:00 pm
Disney's Hollywood Studios: 9:00 am – 9:00 pm
Disney's Animal Kingdom Theme Park: 7:00 am – 8:00 pm
Disney Springs: 10:00 am – 11:00 pm
For those staying at a Walt Disney World Resort Hotel, Disney will be offering fun and festive New Year's activities, and full details will be provided upon arrival.  Make sure you check the Disney
For those who want to catch some fireworks, while you won't be able to see them in person, you can catch pre-recorded fireworks and other holiday offerings that will be available to stream on in-room televisions to help you ring in the new year.
For those who would like to see what New Year's festivities are normally like, you can visit this page.
While this year will certainly be a different way to ring in the new year, you can still experience a Disney New Year's Eve. So, grab a glass or champagne or hot chocolate or whatever your beverage of choice will be as the clock strikes midnight and celebrate!
For vacation planning information, please visit our
Walt Disney World
planning section.