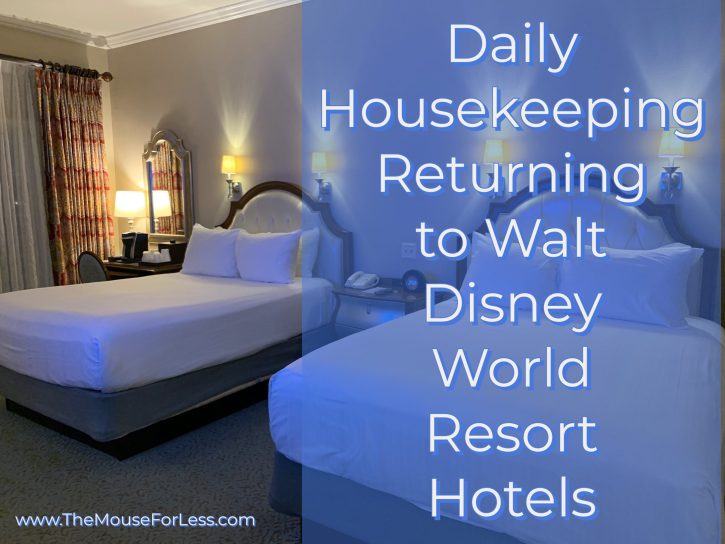 It's been something that's definitely been missed and this month, it's coming back! Full housekeeping will be returning to the Walt Disney World Resort Hotels by the end of this month!
All resort hotel rooms will be provided services either daily or every other day depending on where you are staying. These full cleanings will include everything you'd expect. Housekeeping will be replacing towels and amenities and cleaning the bathrooms. They will also once again be making the beds, emptying trash and recycling, tidying the room in general and vacuuming.
In addition, Guests may also sometimes come across some extra magical touches in their room. This will include things like finding your new Mickey ear hat on display or your seeing Disney plushes posing playfully. Of course, this won't be guaranteed, but it is nice that these fun extras may also surprise Guests when they return to their rooms once again.
The return of daily housekeeping is definitely another way Disney is looking to improve the Guest experience, once again.
Follow The Mouse For Less for more information about the latest Walt Disney World news.
For more Disney news and trip planning advice, follow The Mouse For Less on Facebook, Twitter, Instagram, YouTube, or TikTok.
For vacation planning information, please visit our
Walt Disney World
planning section.