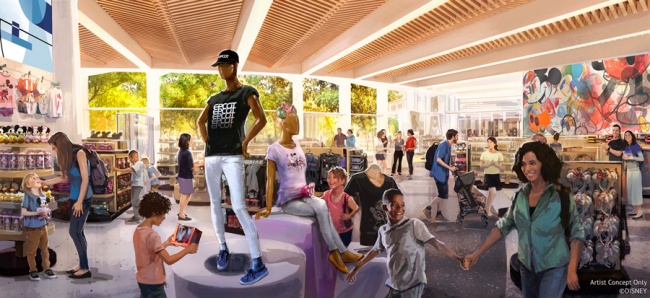 Are you ready to try Coca-Cola flavors from around the world again? Or are you ready to purchase unique EPCOT merchandise in a really cool spot? Well, you'll be able to do both of those things beginning September 15. Disney has officially shared via their social media that both Creations Shop and Club Cool would be opening later this month.
Creations Shop
With the announcement of the Creations Shop also came that there would be a new merchandise line that would debut. This line will be called the EPCOT Light & Color Collection.
Check out this sneak peek of the "Light" line from the EPCOT Light & Color Collection, exclusive to Creations Shop! The assortment of futuristic gear was inspired by the historic transformation of EPCOT and will debut on Sept. 15 when Creations Shop & Club Cool officially opens. pic.twitter.com/JcetBn9Xfw

— Disney Parks (@DisneyParks) September 7, 2021
When it opens, the Creations Shop will feature a sleek design. The shop will be open, bright, and welcoming. It will even include a large Mickey Mouse mural. There will be other homages to Mickey throughout, including murals and more.  The shop will also feature large windows to let light stream in. The Creations Shop will replace MouseGear as the main shop at EPCOT.
Club Cool
Most Disney fans are excited about the fact that a revitalized Club Cool Hosted by Coca-Cola, will be returning. This new shop will celebrate Coca-Cola in a fresh new way. According to Imagineer Zach Riddley, when open, Club Cool will feature fun touches that tie to EPCOT and Coca-Cola's design legacy. The façade has been inspired by classic glass Coca-Cola bottles and features the iconic Coca-Cola logo. And yes, it will still allow Guests to be able to sample flavors from around the world. (Don't fear, Beverly will be returning.)
View this post on Instagram
Stay tuned to the Mouse For Less as we'll share more details about these two locations soon.
For vacation planning information, please visit our
Walt Disney World
planning section.