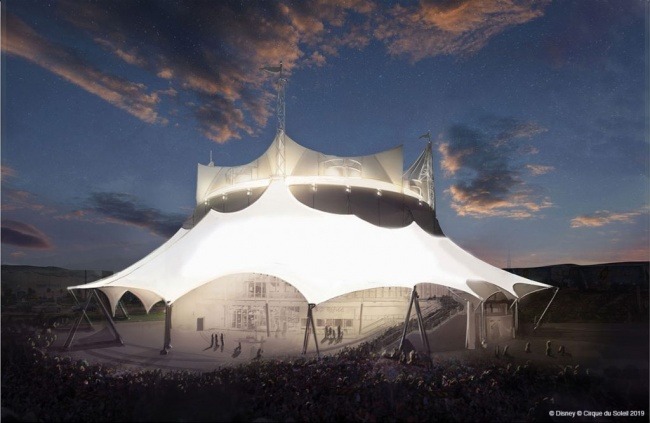 If you've been missing Cirque du Soleil's presence in Disney Springs, I am excited to tell you the show is returning, and it's returning sooner than you think!
Details about this newly updated spectacle were shared yesterday at the D23 Expo and today tickets went on sale for this currently unnamed show.
This new show is the combined work of Walt Disney Animation Studios, Walt Disney Imagineering and Cirque du Soleil. It will celebrate the art of animation in a way that only Cirque can and it will follow an animator and his daughter. Throughout the show, Guests will be transported into the world of animation through acrobatic performances, choreography, music and characters.
The new Cirque du Soleil show will open for previews on March 20, 2020, and will officially premiere April 17, 2020. If you would like to purchase tickets you can do so here.
For vacation planning information, please visit our
Walt Disney World
planning section.