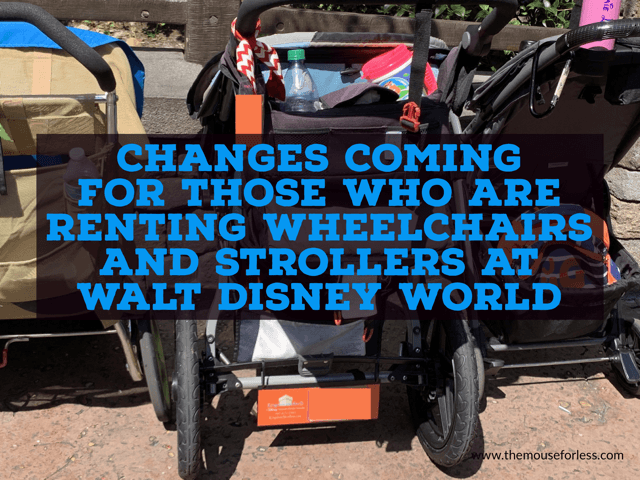 Walt Disney World has changed their policy for those who rent strollers and wheelchairs from outside vendors starting on October 1. All those who will be ordering these items after October 1 will need to meet with a representative from the company for the delivery and return pick up of their rented item.
Those who have ordered a stroller or wheelchair prior to October 1 will still be allowed to have those items delivered and picked up through the resort's luggage desks.
Update: The Walt Disney World Resort recently announced that ScooterBug (the current provider of strollers, ECVs, and wheelchairs in Disney's theme parks and Disney Springs) will also become the exclusive Disney Featured Provider of these mobility devices for Guests staying at Walt Disney World Resort hotels. When Disney Resort hotel Guests choose to rent through ScooterBug, Cast Members will work with ScooterBug to manage deliveries and returns of rented strollers, ECVs, and wheelchairs so the Guest does NOT need to be present when the equipment is delivered to their hotel. As a reminder, Guests who choose to rent from another third-party company will have to work directly with the vendor to arrange the delivery and return of their rented strollers, ECVs, and wheelchairs.
So far, this policy does not impact those who are using a grocery delivery service. As of right now, it appears that those items will continue to be able to be delivered as normal.
For vacation planning information, please visit our
Walt Disney World
planning section.