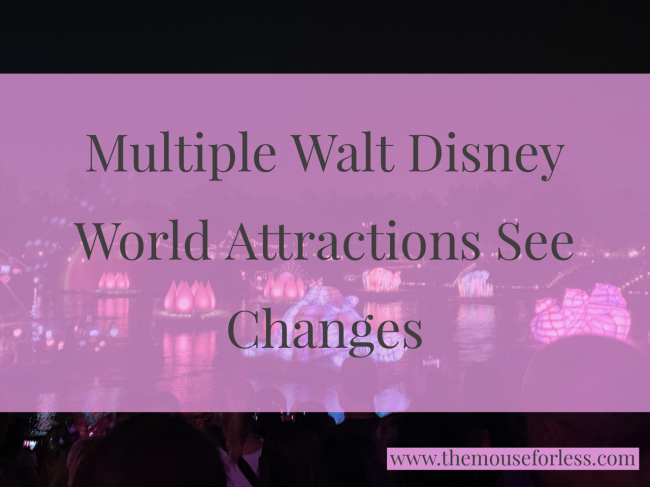 It was announced that a number of current and previously announced Walt Disney World attractions are now being closed, or not moving forward, due to the coronavirus pandemic.
For the attractions that have officially closed permanently, it looks like Primeval Whirl and Rivers of Light at Disney's Animal Kingdom, as well as Stitch's Great Escape are all no longer reopening.
Stitch's Great Escape was already pretty well closed in its current form anyway. In addition, Primeval Whirl has been seasonal for a few months due to a rumored issue with getting replacement parts for the coaster being increasingly difficult to find. The big surprise though is Rivers of Light. While the attraction has been problematic since the beginning, this one was definitely not expected.
Now, let's move on to the Walt Disney World attractions that have officially been postponed. Three big projects that were announced at the D23 Expo for Epcot will not be moving forward, at least for the time being. The Mary Poppins attraction, the Epcot Festival Center as we knew it to be announced, and the update to Spaceship Earth have all been shelved.
For vacation planning information, please visit our
Walt Disney World
planning section.