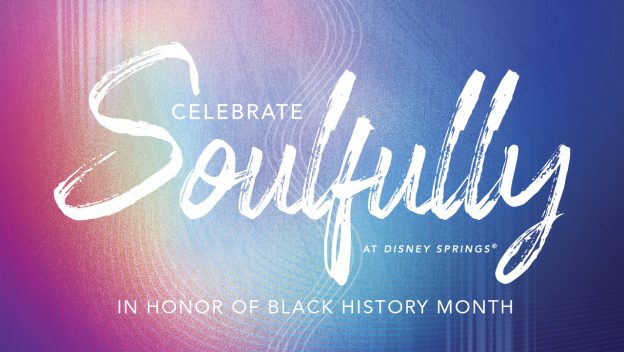 To celebrate Black History Month, Disney Springs is going to put the spotlight on Black culture, as well as African-American talent with its Celebrate Soulfully at Disney Springs event. Guests will be able to enjoy specialty dishes, art displays, special offerings, music, and more the entire month of February.
Eats
A few restaurants will be offering culinary delights that will tempt your taste buds. The first is a special ticketed event at The Edison. "Chef Dee Presents A Taste of the Bahamas" is a one night-only event taking place on February 25. This event will be hosted by the newest Executive Chef, Deaundra "Dee" Rolle. Appetizers will include conch fritters with remoulade, there will be steamed snapper for an entrée and benne cake ice cream for dessert. Guests will feel transported to the Caribbean as Chef Dee draws on her Bahamian heritage.
Moving over to Amorette's Patisserie, you can pick up a petite cake or two. One cake celebrates Princess Tiana, while the other features Joe Gardner from the Pixar film, Soul. Both are chocolate cakes with raspberry mousse.
Music
Three evenings a week, you can Celebrate Soulfully thanks to notable artists taking the stage throughout Disney Springs. Guests will be able to enjoy Motown Mondays, Jazz Thursdays and Smooth Sundays. Performers will include Motown in Motion, Tonya Staples Duo and Joseph Jevanni. Also, listen for jazz-style renditions of some of your favorite Disney tunes throughout Disney Springs.
Art Displays
There will be four new art displays inspired by Soul, created by emerging Black artists: Bee Harris, Bianca Pastel, Arrington Porter and Cory Van Lew. This artwork was originally developed as part of a HUE Unlimited collection of wearable artwork, the work reflects each artist's interpretation of the film.
In addition, over at House of Blues Restaurant and Bar Guests will be able to check out their impressive collection of Southern Vernacular Art. This collection is available to see year-round and is the largest permanently displayed collection of Outsider and American Folk Art in the country. More than 150 untrained, self-taught and mostly African-American artists (including notable artists such as Mose T., Jimmy Lee Sudduth, Leroy Almon, Roy Ferdinand, Howard Finster, Richard Burnside, Ruth Mae McCrane, Jon Bok and Archie Byron, to name just a few,) created emotional, raw, primitive and powerful pieces which serve as a Visual Blues, that can be seen throughout the venue.
Inside Art of Disney, there is an Artist Spotlight about Floyd Norman, Bruce Smith and Marlon West. These are just some of the talented animators who have worked with the Walt Disney Animation Studios in films ranging from "The Jungle Book" to "Hercules" to "The Princess and the Frog" and more.
Shopping
Select stores will be spotlighting Black designers, artists and visionaries:
Visit Bowes Signature Candles, located inside Marketplace Co-Op. The company was founded by Jamaica native Dave Bowes, an artisan who discovered his passion for candle-making in 2002. Bowes Signature Candles includes 110 candle scents that are sold proudly at Disney Springs and shipped worldwide, including the featured "Jamaica Me Crazy" candle which blends mango, papaya, orange, pineapple, coconut and watermelon. (Oh, that sounds like it would smell heavenly!)
Sephora has made a commitment to dedicate substantial shelf space in-store to diverse companies like Fenty Beauty (Founder and CEO, Rihanna), Briogeo (Founder and CEO, Nancy Twine), Pat McGrath Labs (Founder & CEO, Pat McGrath) and Shani Darden Skincare (Founder and CEO, Shani Darden).  In addition, Sephora recently launched BREAD BEAUTY SUPPLY which offers haircare for basics, kinky and coily hair.
Finally, for those looking for Disney merchandise in order to Celebrate Soulfully, you'll discover that too. At World of Disney, look for items from Soul and Princess and the Frog. You can also pick up Princess and the Frog at Marketplace Co-Op. Finally Super Hero Headquarters will offer Black Panther must-haves.
Stay up to date with all the latest Black History Month celebrations at Disney Springs by looking up #CelebrateSoulfully
For vacation planning information, please visit our
Walt Disney World
planning section.