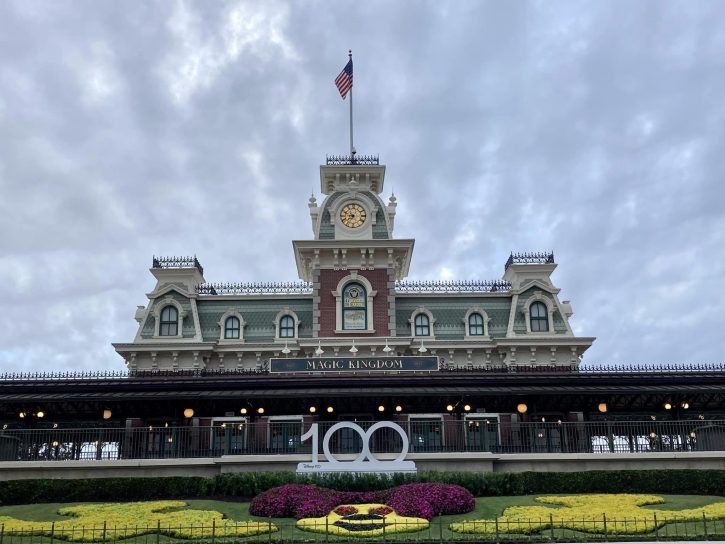 This year, The Walt Disney Company is celebrating 100 years of storytelling and memories. Of course, the Walt Disney World Resort will be celebrating in many different ways for a limited time! EPCOT is the center of the Disney100 celebration and the festivities will kick off later this year.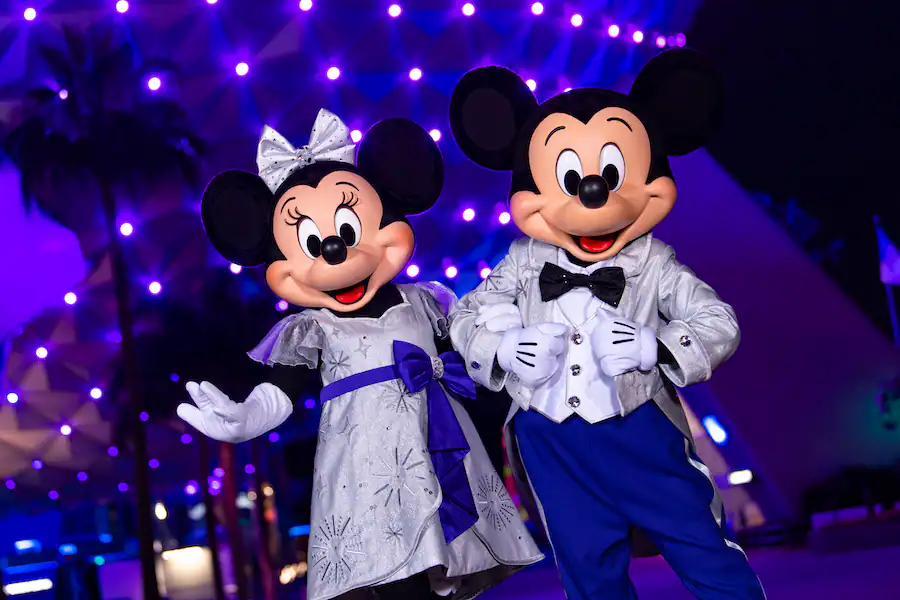 Guests will be able to see both Mickey and Minnie in fantastic new platinum outfits to celebrate the occasion. More details will be shared about when and where you can meet them soon.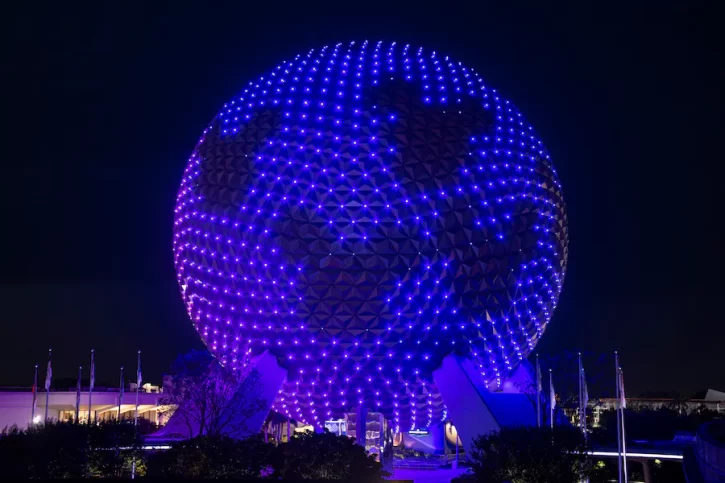 In addition, one of the coolest thing to come out of the Walt Disney World's 50th anniversary were the special light shows that would take place on Spaceship Earth. This will continue with a new show to celebrate Disney100 later this year. Jason Read, show lighting designer principal for Walt Disney Imagineering stated that during the show, "You may see homages to everything from the 'Wonderful World of Disney' television show opening to Mickey balloons that we sell on Main Street, U.S.A."
Other Ways to Celebrate Disney100
The other parks are also going to get in on the fun, with Disney100 signage at the front entrance of each park. It's a great photo op for your family!
If you'll be visiting the Resort Hotels, as you may run into some of your favorite Disney characters in their platinum best.
Of course, specialty dining is a huge part of these celebrations and Guests will be able to pick up a special cake at Amorette's Patisserie in Disney Springs.
In addition, there will be a special popcorn bucket available. Guests can pick up a new Disney100 Cinderella Premium Bucket that will be exclusive to Magic Kingdom. More details on when this will be available will be shared soon.
Something that is available now are special Disney100 refillable mugs. These can be picked up at Disney Resort Hotels. There are also special popcorn buckets found at all four theme parks and at Disney Springs.
We'll be sure to share more details about this Disney100 celebration here on The Mouse For Less.
For more Disney news and trip planning advice, follow The Mouse For Less on Facebook, Twitter, Instagram, YouTube, or TikTok.
For vacation planning information, please visit our
Walt Disney World
planning section.