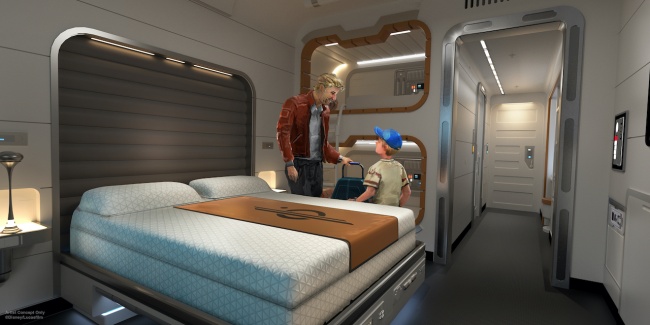 The Star Wars: Galactic Starcruiser is still expecting to charter missions beginning in 2021! The new Walt Disney World Resort hotel is going to be unlike anything you've experienced, at least on dry land.
For those who don't know what this hotel will be like, it will be really similar to a cruise ship experience. Each passenger cabin will feature its own window with a view of space, including ships and galactic sights.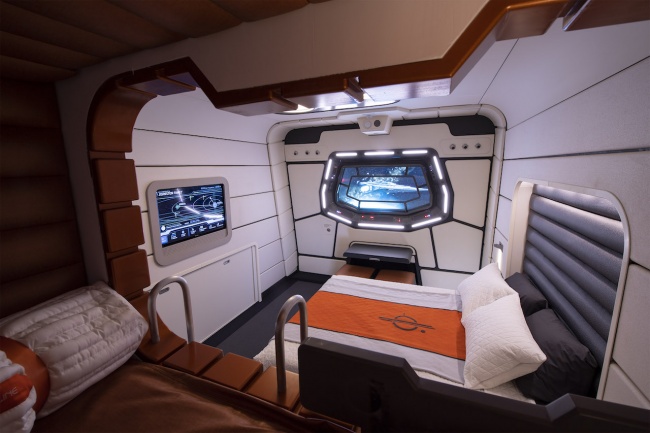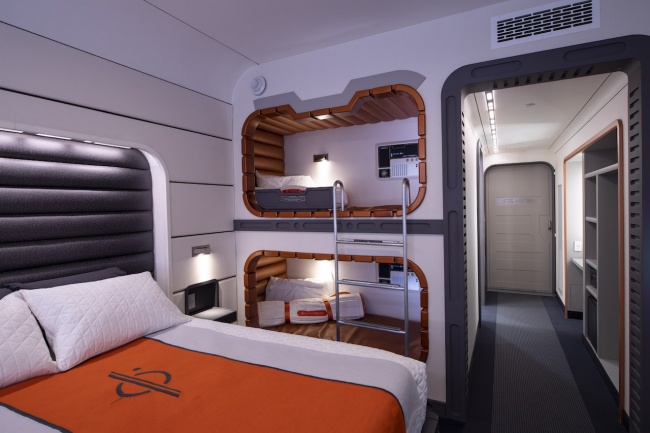 Guests will take part in a two-day and two-night vacation. It will be an all-immersive experience that will take you to a galaxy far, far away in a way that only Disney could create, with the goal for you to become the hero of your own adventure. You will be surrounded 24/7 in Star Wars storytelling as you travel onboard the ship, the Halcyon.
Guests will be able to stay in well-appointed cabins, experience delicious onboard dining, make a planet-side excursion via special passenger transport to Black Spire Outpost on Batuu and much more. (Sounds more and more cruise like to me). While onboard, Guests will be able to do activities like wield a lightsaber while facing off against a training remote and even visit the starcruiser's Bridge to learn about ship systems, as well as how to operate them.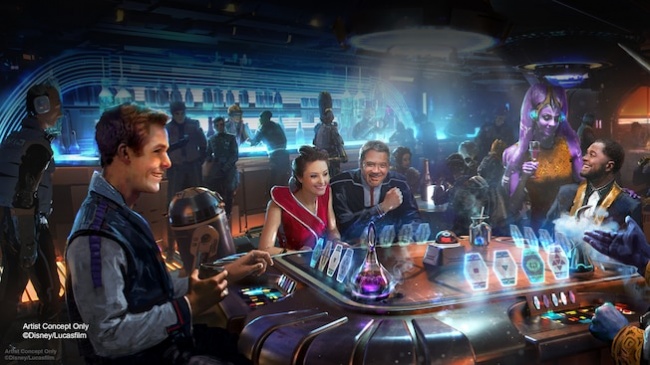 You can also have the opportunity to grab a a drink in The Silver C Lounge and you may also be able to sneak into the Engineering Room where you can discover the inner workings of the ship.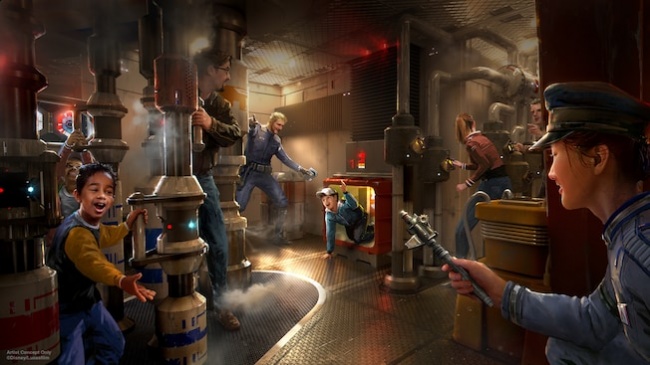 Reservations for Star Wars: Galactic Starcruiser were supposed to open later this year, but COVID, of course, set that date back a bit. The experience though, when it does officially open to Guests will pair luxury resort with an adventure in a galaxy far, far away.
For vacation planning information, please visit our
Walt Disney World
planning section.