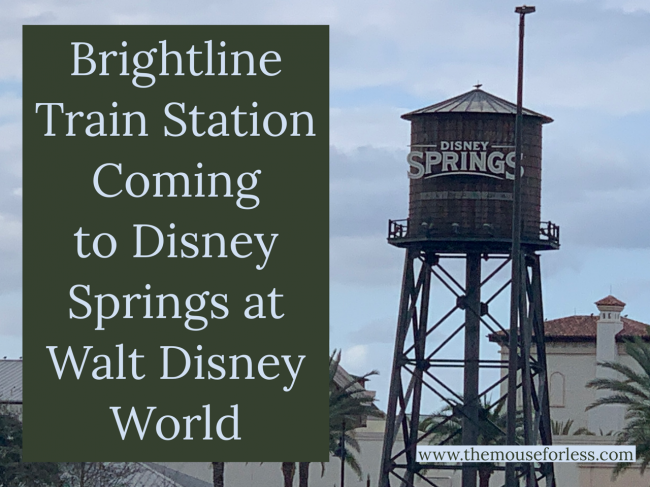 There will be a new way to get to the Walt Disney World Resort in the future. That's because, according to reports, a Brightline rail station is planning on being added at Disney Springs with Brightline sharing that they have reached a deal with Disney to build the station.
This new proposed Disney Springs station, of which the location is currently unknown, is slated to include a lobby on the ground level, passenger facilities, and an upper-level train platform.
It is unknown when the construction on the station would begin, but it is expected to take about 2-3 years to complete once work starts.
"We're excited to work with Brightline as they pursue the potential development of a train station at Walt Disney World Resort, a project that would support our local economy and offer a bold, forward-looking transportation solution for our community and guests," said Jeff Vahle, president of Walt Disney World Resort.
Brightline had been looking to add a station to the Walt Disney World Resort as part of its expansion in Central Florida, as they are currently working on adding high-speed rail service from South Florida to Orlando International Airport with a station in Terminal C. The South Florida to Central Florida option is expected to be completed by 2022.
For vacation planning information, please visit our
Walt Disney World
planning section.