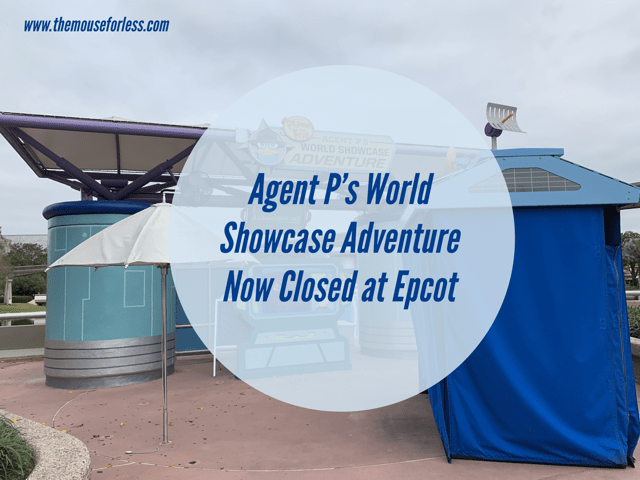 To make way for the upcoming Disney's DuckTales World Showcase Adventure, Agent P's World Showcase Adventure is now closed at Epcot.
During Agent P's World Showcase Adventure, Guests would be able to help Agent P (Perry the Platypus from Phineas and Ferb) stop Dr. Doofenshmirtz's evil plan in this interactive adventure. There were separate missions that Guests could complete in the World Showcase Pavilions of Mexico, China, Germany, Japan, France and the United Kingdom. Each interactive adventure lasts approximately 30-45 minutes and at the end of one mission, you can choose to continue to another mission or end your play for the day. During the missions, Guests would be asked to solve short puzzles which take recruits all around the Pavilion.
As far as the upcoming brand-new DuckTales World Showcase Adventure, it will be similar to the previous game, but will feature Scrooge McDuck, Donald, Launchpad, Webby, and Huey, Dewey, and Louie. During the interactive experience, Guests will still travel around World Showcase to discover exotic destinations, exciting mysteries, a few villains, and guardians of ancient artifacts, but this time, they will use the Play Disney Parks mobile app to complete these challenges.
There is no word on when Disney's DuckTales World Showcase Adventure will officially debut.
For vacation planning information, please visit our
Walt Disney World
planning section.