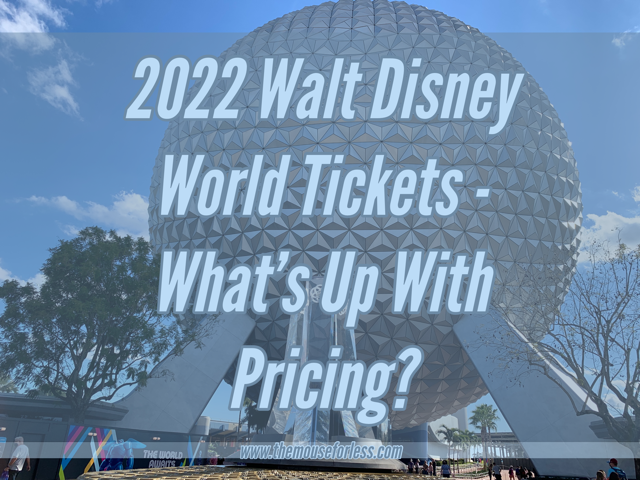 Today, the Walt Disney World Resort released 2022 vacation packages. But in addition, they also made some small changes to the regular Walt Disney World ticket prices for 2022.
Now, overall, Walt Disney World ticket prices haven't officially increased from 2021. One day tickets still range in price from $109 as the least amount you'll spend to $159 as the most amount that you'll spend. It's important to note that Disney tickets are priced by date. That means the more in demand a day is, the more expensive the ticket. (Christmas, one of the most demand days of the year, is always one of the most expensive days to visit the Walt Disney World Resort.)
So, it would appear that Walt Disney World tickets still cost the same, right? I mean, the range remains the same. That's not necessarily the case, as it appears that Disney has shifted the demand pricing for many of the days of the year.
What do I mean? Well, here is pricing for June 2021. As you can see, one day ticket pricing ranges from $120 to $132.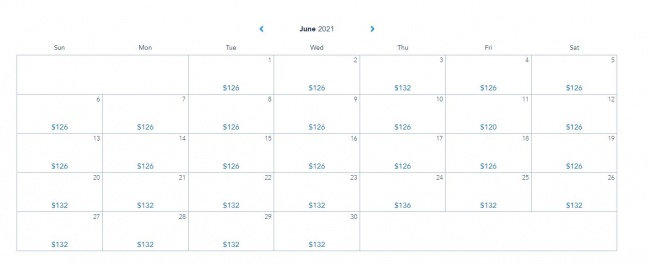 Now, let's take a look at the same month, but in 2022. The pricing for those same dates have increased by a couple of dollars. They still fit the narrative of tickets cost between $109 and $159, but the overall dates have increased, ever so slightly.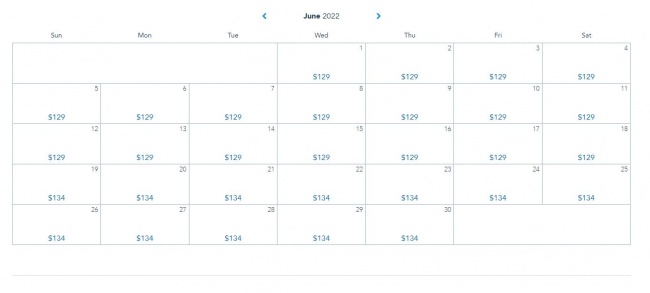 Let's take a look at one of the traditional slowest months, September.
In September 2021, you can see that pricing is at that lowest point, $109 for the majority of the month.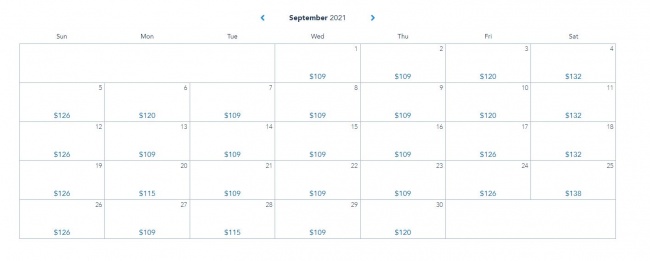 Now let's compare 2022. The pricing is has increased on the weekends, but weekdays are mostly the same, with an exception here and there.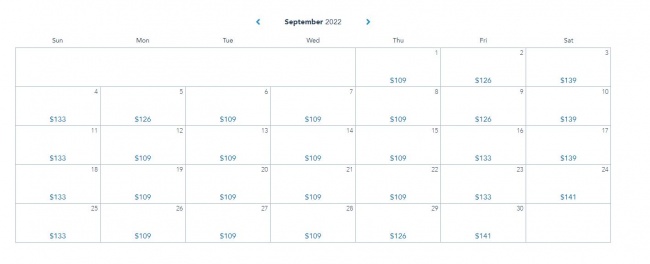 Now, let's take a look at the most popular time to go to Walt Disney World – December.
In 2021, you can see that there are only a couple of $159 days and they are all that last week of December, when the parks are the most crowded.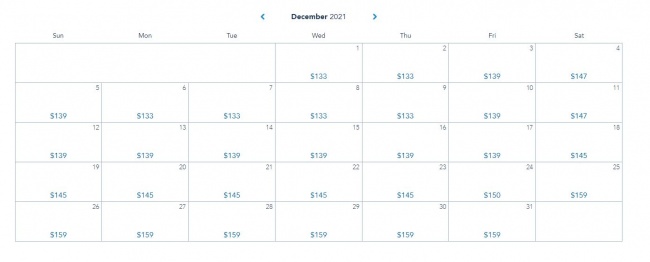 Now, in 2022, Christmas Eve is at peak pricing, but peak pricing has remained $159.  In addition, the 23rd saw a good jump, but the rest of the month only sees pricing increases of a couple of dollars.

Overall, these small pricing changes indicate that 2022 is going to be in higher demand that 2021 was. Which makes sense. As we move towards more and more people getting vaccinated, as well as the desire travel ramps up for people who put off traveling in 2020 and 2021, it would certainly seem that the parks will see a higher demand in 2022.
So, is this really a price increase? Technically, no. Walt Disney World Tickets haven't technically increased for 2022. The days you travel though may see a different price in 2022 than it would have been in 2021. 
For vacation planning information, please visit our
Walt Disney World
planning section.