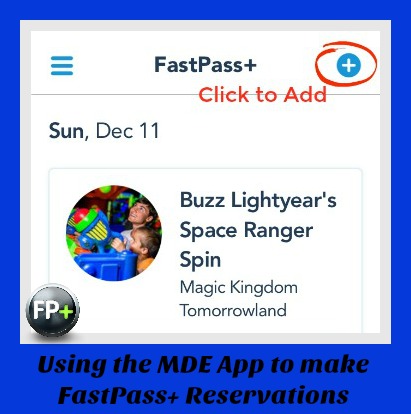 There are two ways to make FastPass+ reservations ahead of your arrival – either on the desktop version of My Disney Experience or on on app.
The basic function of these two versions of My Disney Experience is the same. Although sometimes guests prefer one version over the other and so many of us have our phones more readily available than our computers or laptops.
The basic steps to making a FastPass+ reservation are the same whether you use the app or the desktop.
First, log on to your My Disney Experience account.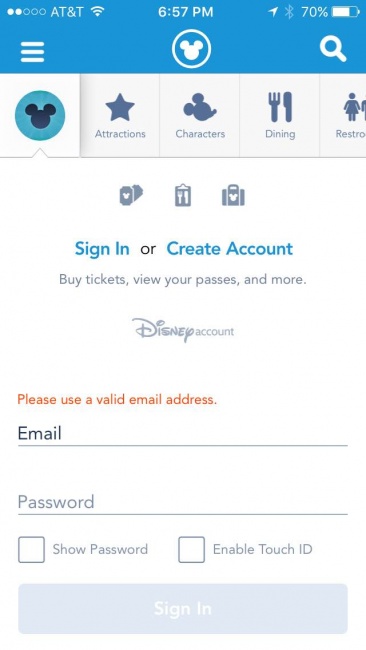 Then use the menu to select FastPass+

Here you will see a list of any FastPass+ reservations already made and have the option to create a new FP+ reservation.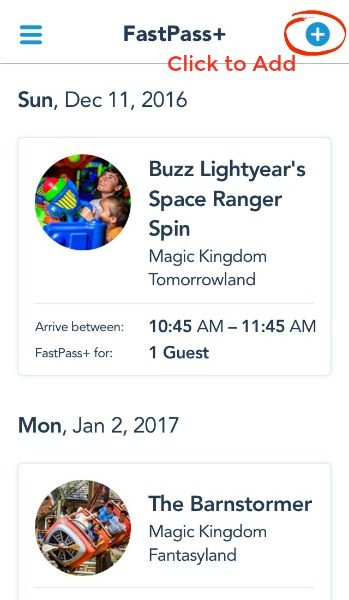 To create the new FP+, first select who is riding from the list.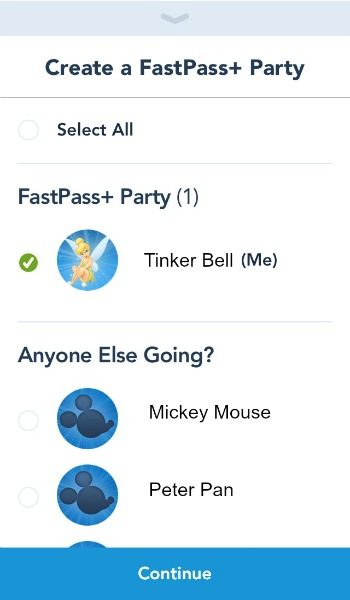 Next choose the day you are riding
And scroll down to select the park for that day (you may only make reservations in one park per day).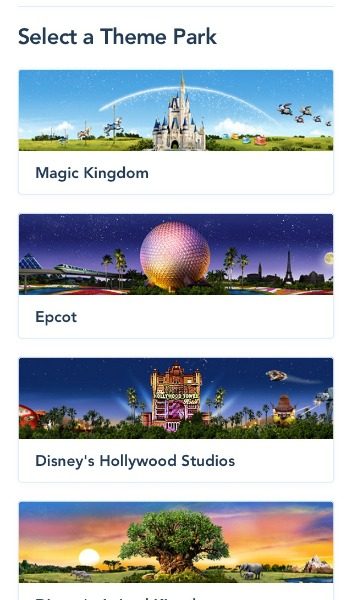 You will then be able to scroll through the list of available attractions. Use the filter to show more times (morning, afternoon, evening or a specific time). You will be able to select the time closest to your search. When you find what you want, click on the time to continue.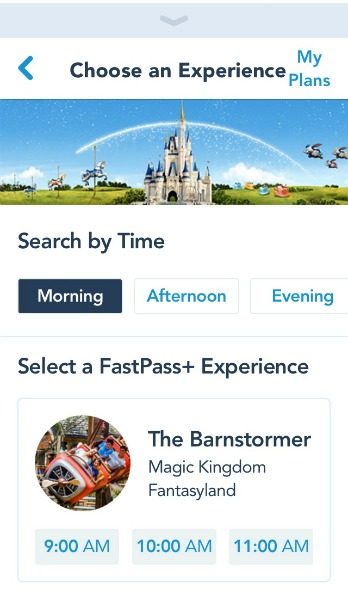 After you select the attraction and time that suits your needs, you will need to review the details. Scroll down through the details and check the party in order to be able to click Confirm.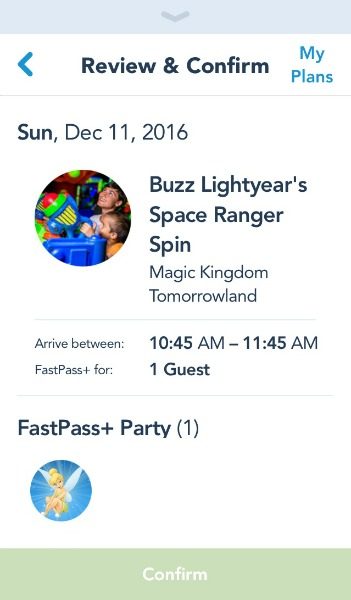 Once your choice is confirmed, you will be able to add more FastPass+ for that same day, a different day, or return and view your selections.