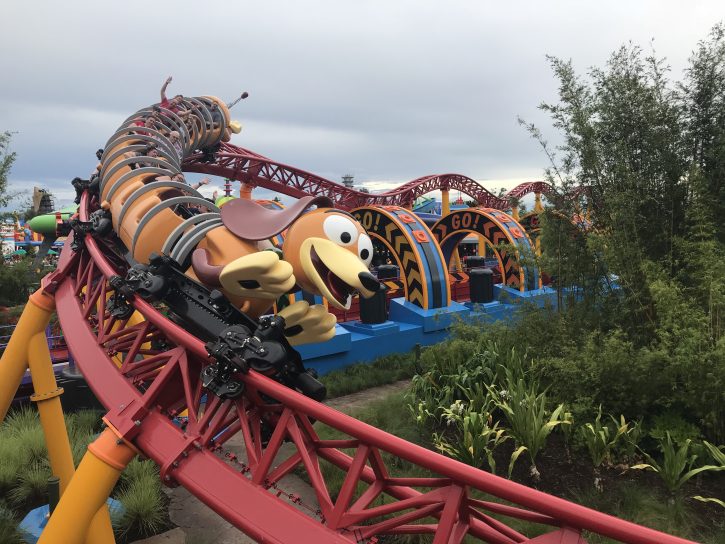 Your family is headed to Walt Disney World.  You have put time into planning dining arrangements and hotel accommodations.  However, there is one more thing to consider planning for that will help to make your vacation more enjoyable – purchasing Disney Genie+ when you arrive for you Walt Disney World vacation.
Disney Genie+ is Disney's ride reservation system.  Guests can choose to purchase this option, granting them access to popular attractions with a minimal wait. You are able to access the reservations on the My Disney Experience app and website.  For example, you can make an appointment to ride Big Thunder Mountain Railroad at 1:10PM on May 25.  While this system can be super exciting for folks who love planning, it can be daunting for others.
Disney Genie+ varies in pricing, based on the date the Guest is visiting, much like theme park tickets currently do. Pricing is lower on less busy days and it will cost you more to use the Disney Genie+ service on busier, peak days. Example pricing is $15 per Guest, per day on less busy dates, $35 on busier dates, and somewhere in between on other dates (plus tax.) Disney states that on average, Guests can experience 2 to 3 attractions or experiences per day using Disney Genie+, if the first selection is made early in the day.
Our goal is to share some helpful Disney Genie+ strategies for each park, for different times of day, and for different types of families.
There is no right or wrong way to plan your Disney Genie+ reservations and there is no one-size-fits all!  Depending on your touring style, you'll want to think through your own strategy accordingly.  Are you early risers or night owls?  Do you like to park hop?  Do you leave the park in the middle of the day for a break but come back?  Here are some tips that may help you.
Magic Kingdom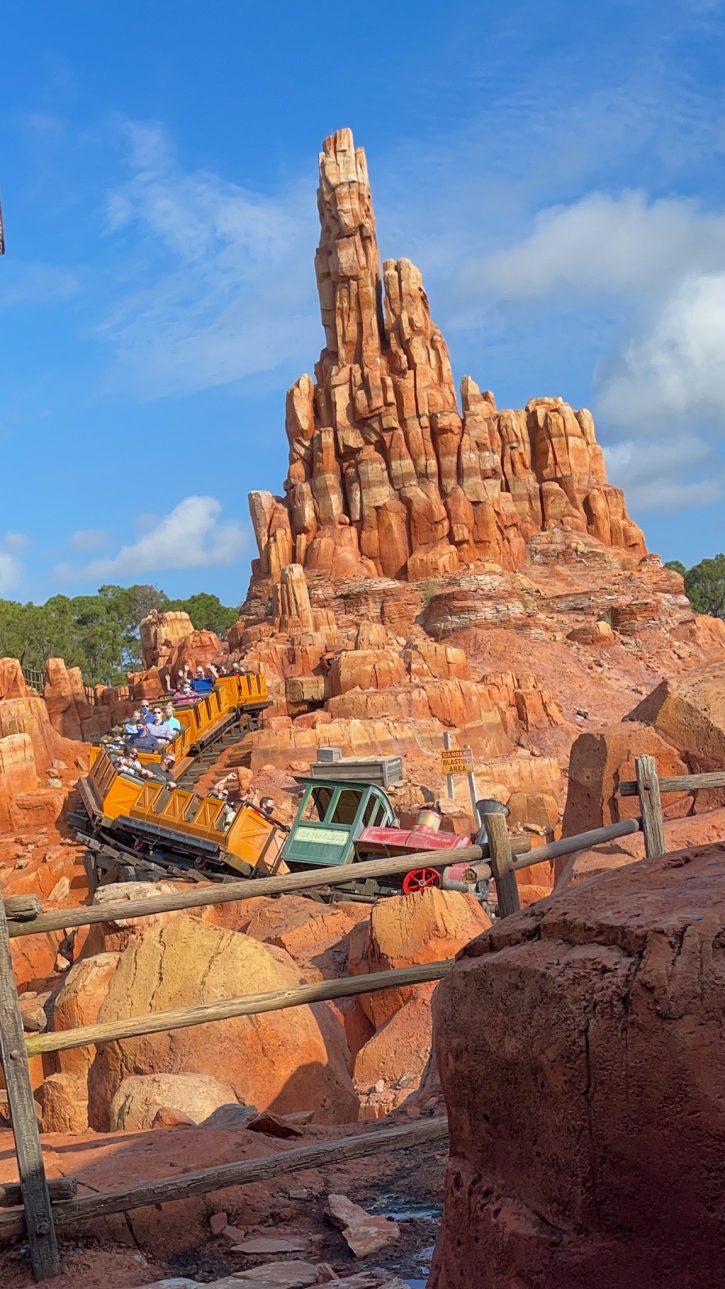 For the Magic Kingdom, for those who like to go in the mornings, ideally, getting to Magic Kingdom at park opening avoids the need to make Disney Genie+ reservations in the morning.  While it is early, it is definitely worth it.  Guests can generally walk onto Fantasyland attractions and lines are often shorter for the headliners.  For those who like to take a break during the day, a good plan is to schedule Disney Genie+ and Individual Lightning Lane reservations for later in the afternoon or early evening. This will allow you the opportunity to experience popular attractions with a lesser wait.
For those of you traveling with small children (too short to ride the coasters), I think the best choices for Disney Genie+ are a character meet & greets (for example, the one with Mickey Mouse), Peter Pan's Flight, and Enchanted Tales with Belle. Other popular choices include "it's a small world", Buzz Lightyear Spacer Ranger Spin, and The Many Adventures of Winnie the Pooh.
If you are traveling with older and taller children (or adults who love the thrills), I would use Disney Genie+ on the Magic Kingdom heavy hitters – Big Thunder Mountain Railroad and Space Mountain, plus I would consider purchasing Individual Lightning Lane options for Seven Dwarfs Mine Train and TRON Lightcycle / Run. You could also try to get on Seven Dwarfs Mine Train at park opening or park closing. Also, if you don't want to get an Individual Lightning Lane reservation for TRON Lightcycle / Run, you will only be able to ride the attraction by getting in the Virtual Queue via the My Disney Experience app.
For those who don't leave for an afternoon break, you may want to consider setting up your Disney Genie+ options during the late morning/early part of the afternoon. One tip is to start scheduling these around noon after the park has been open for a few hours. From there, you can continue to book more Disney Genie+ reservations for whatever is available.
EPCOT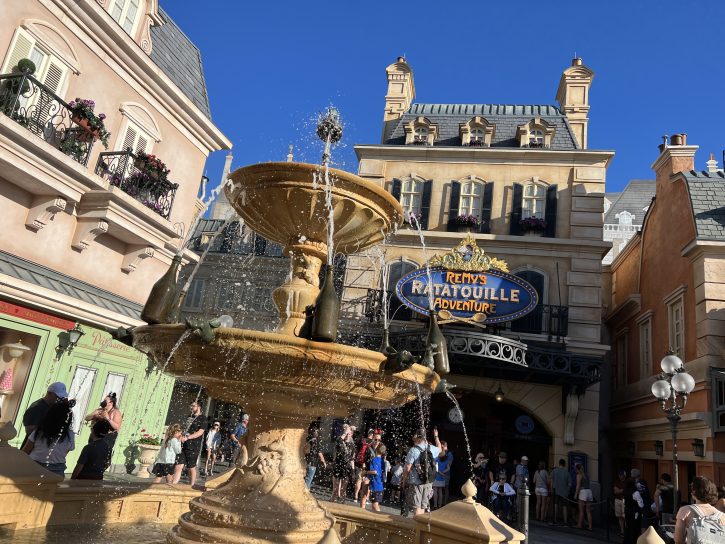 As far as Disney Genie+ is concerned at EPCOT, you'll definitely want to make sure that you try to get the headliner attractions. These include Remy's Ratatouille Adventure, Frozen Ever After, and Test Track. As far as Guardians of the Galaxy: Cosmic Rewind is concerned, this attraction is only available for Individual Lightning Lane purchase or through the Virtual Queue.
For those Guests looking to ride Soarin, while the attraction is still extremely busy during the afternoons, the morning and evening are traditionally less busy. In addition, the best time to ride Spaceship Earth is usually in the late afternoon or evening. If you can't get a Disney Genie+ reservation for either of these attractions, consider riding during those less busy times.
One big tip is to try to get your Disney Genie+ attractions scheduled early in the morning. Then if you can, try to hit some of the smaller attractions in World Nature, World Celebration and World Discovery before 11:00 a.m.  Then, at 11:00 a.m., you can head to World Showcase for some snacks and touring! Once you're done traveling around World Showcase, head back to the front of the park to hit the attractions that you missed.
Disney's Hollywood Studios
As far as Disney's Hollywood Studios is concerned, Guests will want to grab a Disney Genie+ reservation for Slinky Dog Dash first. Then, you can plan the rest of your day accordingly.  Slinky Dog Dash is super tough to grab. In addition, if you want to ride Star Wars: Rise of the Resistance, it is strongly suggested that you purchase an Individual Lightning Lane option, though Guests can wait in line, as well.
Guests who are looking to ride some of the more thrilling attractions should consider also making Disney Genie+ reservations for the Twilight Zone Tower of Terror, as well as Millennium Falcon: Smuggler's Run. If you can swing it, consider using the Single Rider option for Rock n' Roller Coaster, or make a Disney Genie+ reservation for that attraction, as well.
Other attractions that you'll want to make sure to consider making Disney Genie+ reservations for include Toy Story Mania, Mickey & Minnie's Runaway Railway, as well as Star Tours. However, all three of these attractions can also be ridden usually early in the morning or later in the evening with less waits.
As far as the shows are concerned, most can seat a large amount of people, so I wouldn't necessarily make a Disney Genie+ reservation for them unless they are can't misses for your family.
Disney's Animal Kingdom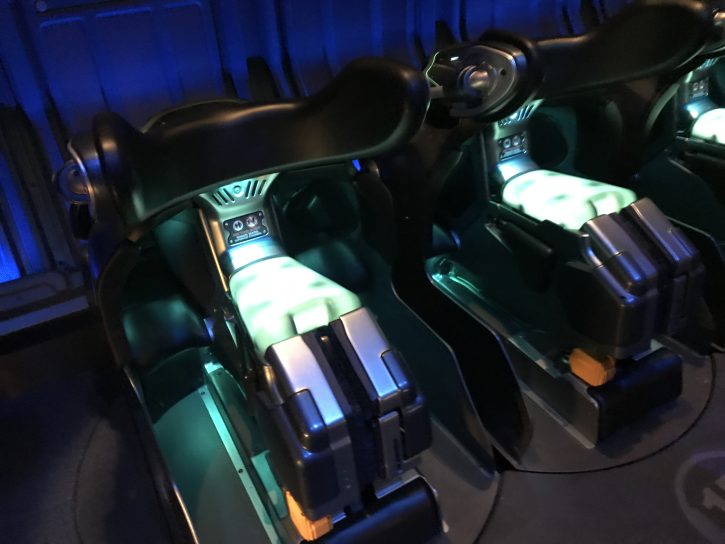 Guests looking to experience Disney's Animal Kingdom should know that Pandora – The World of Avatar is the hottest place to be. Guests scramble to visit this land and it remains popular the entire day. If you can score an Individual Lightning Lane reservation for AVATAR: Flight of Passage, that would be a good choice. In addition, you'll likely want to get a Disney Genie+ reservation for Na'vi River Journey.
One attraction that you'll want to either try to ride early or get a Disney Genie+ reservation for is Kilimanjaro Safari queue. The animals are often very active in the mornings! You should also consider making Disney Genie+ reservations for Kali River Rapids (especially if it's a hot day) and Expedition: Everest.
Now, for those who like to visit the park later in the afternoon to park close, you may want to choose to make Disney Genie+ reservations for Na'vi River Journey, Kilamanjaro Safari, Kali River Rapids, and Dinosaur. I would then get in line for AVATAR: Flight of Passage as the last attraction of the night. If you would like to ride Expedition: Everest, you might want to consider the Single Rider line.
As far as shows are concerned, make a plan to get in line about 15 minutes in advance of the show.
Park Hopping
Overall, if planning a park hopping day at Walt Disney World, you could plan Disney Genie+ reservations for the headliners of the first park. Then, when getting ready to hop over to the next park, make my reservations for the attractions you are looking to experience there.  The other option is to ride the attractions you want at the first park and then schedule your Disney Genie+ attractions for the park you're looking to hop to to guarantee you'll get the headliners at the second park when that park will likely be more busy.
Best Advice
No matter what, book a Disney Genie+ reservation for the attraction(s) you have to do, the one(s) you'd be really disappointed if you didn't.  Then you'll secure that you can experience them, and have a minimal wait to boot!  Don't book Disney Genie+ reservations for things you think will have long lines hoping your favorite attraction won't.  This is especially true at the Magic Kingdom where there are the most options.  If you or your child must ride It's a Small World, book that Disney Genie+ option.