Disney's Hollywood Studios | Sunset Blvd. Area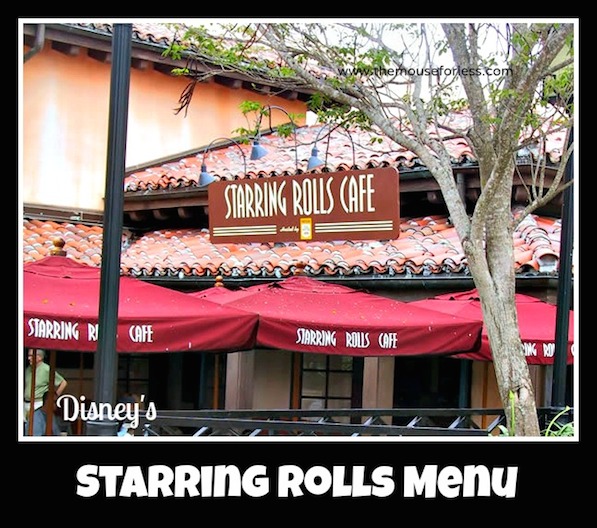 Reviews

Starring Rolls has closed as of February 5, 2017. 
Taste Hollywood's sweet excess at Starring Rolls Cafe, serving scrumptious fresh-baked goods, pastries, and sandwiches – along with freshly roasted coffee, delicious cappuccino, and espresso.
Restaurant Info: American, Breakfast/Lunch/Snack, $ – under $14.99 per adult
Find out how you can save money on dining at Walt Disney World by using one of Disney's Dining Plans.
Starring Rolls Cafe Menu
Menu Date: 01/2017
Pastries
Assorted Bagels with Cream Cheese – $2.99
Apple Turnover – $3.59
Chocolate Croissant – $3.49
Croissant – $2.99
Assorted Muffins – $3.29
Assorted Danishes – $3.59
Cinnamon Roll – $3.79
Snack
Yogurt – $2.19
Assorted Chips – $2.99
Strawberry Parfait – $3.19
Assorted Whole Fruit – $1.69
Lunch Entrees
Ham Sandwich – with chips or fresh fruit – $10.49
Turkey Sandwich – with chips or fresh fruit – $10.49
Soup and Salad – $11.49
Roasted Vegetable Sandwich – with chips or fresh fruit – $10.49
Pastrami Sandwich – with chips or fresh fruit – $10.99
Mixed Greens – topped with Seasonal Fruit, Tomato, and White Cheddar served with choice of Dressing – $6.99
Mixed Greens with Chicken – topped with Seasonal Fruit, Tomato, and White Cheddar served with choice of Dressing – $8.99
Tomato Bisque – $2.99
Kid's Meals
For Guests ages 9 and Under
Peanut Butter & Jelly – $5.99

Kid's Power Pack – Apple Wedges, Carrot Sticks, Goldfish Crackers, Apple-Cinnamon Snack Bar, Dannon Danimals Yogurt and choice of Small Lowfat Milk or Small Dasani Water – $5.49
Snacks
Yogurt – $2.19
Strawberry Parfait – $3.19
Assorted Chips – $2.99
Assorted Whole Fruit – $1.69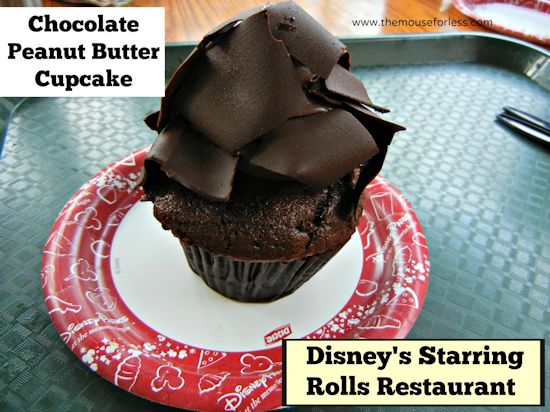 Desserts
Assorted Cupcakes – $5.59
Assorted Brownies – $3.79
Napoleon – $4.49
Fruit Tart – $4.79
Éclairs – $3.99
Assorted Cookies – $2.99
Beverages
Fountain Beverages – $3.29
Simply Orange Juice – $4.29
Minute Maid Apple Juice – $3.29
Coffee  – Regular or Decaf – $2.79
Nesquik Chocolate Milk – $3.29
Lowfat Milk – $1.99
Hot Tea – $2.49
Hot Cocoa – $2.49
Dasani Bottled Water – $3.00
Smartwater – $4.50
Budweiser – $6.75
Heineken – $7.50
** Menu and Prices are Subject to Change Without Notice **