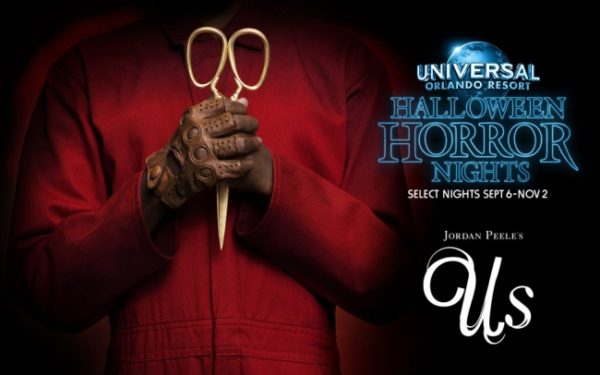 It was a huge hit earlier this year and now the film Us will be featured as one of the houses for this year's Halloween Horror Nights.
In this new haunted house, Guests will walk through the Wilson family beach house and the Santa Cruz Pier, where you might spot a familiar character outside of the Fun House. You'll also venture through the unnerving tunnels that stretch for miles deep below America and come face-to-face with "The Tethered". "The Tethered" are a group of terrifying doppelgängers of every living man, woman and child in the country. It's definitely proof that you are your own worst enemy.
During this house, you'll follow in the footsteps of Adelaide Wilson as she experiences a horrifying and traumatic encounter with her tethered double, Red. Watch her face off with her menacing mirror image.
As you venture deeper through the house, you will be transported to modern-day, and witness "The Tethered" rise-up from their underground labyrinth, ready to take on their counterparts – determined to enact their plan of murder and revenge.
Us is the eighth house announced for Halloween Horror Nights 29. The event kicks off on September 6 and occurs on select nights through November 2. Tickets are now on sale.

Planning a Universal Vacation?