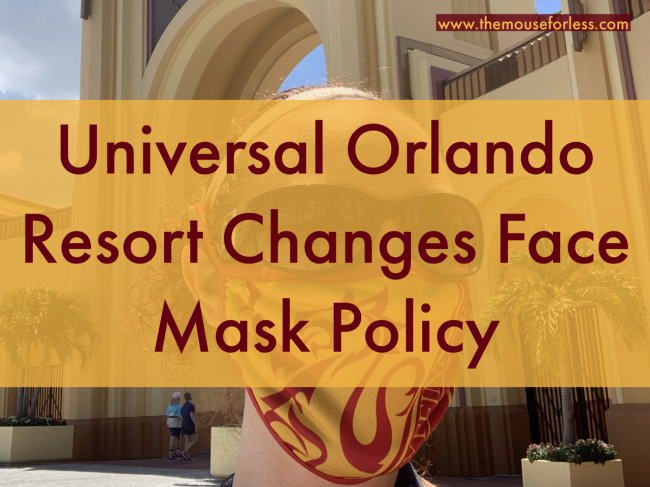 (Universal Orlando no longer require fully vaccinated guests to wear face coverings effective Saturday, Feb. 12, 2022)
As we all know, the theme parks are constantly adjusting how they keep Guests safe while they tour around the theme parks and Universal Orlando Resort has recently updated their guidelines.
Effective November 21, Guests must wear a face covering at all times, unless while actively eating or drinking, however they must remain stationary when doing so, and they must maintain an appropriate social distance.
For those who are dining in restaurants, tables and seating have been arranged so that guests can safely remove their face coverings while enjoying their dining experience.
For more information on Universal's updated face covering policy, please visit this page.
The last major change for Universal Orlando Resort in regards to their face covering policy happened back a few months ago.
Of course, things may still change as we move forward, however this is the latest update on Universal Orlando Resort's reopening policies. We'll make sure to let you know of any additional updates.

Planning a Universal Vacation?