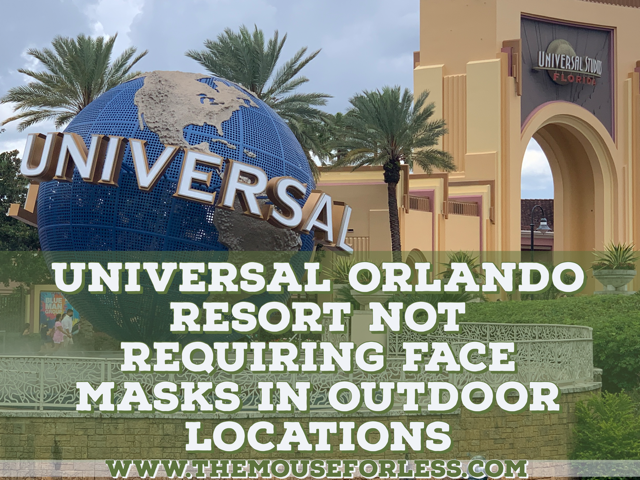 There is another BIG change in regards to policies for the Universal Orlando Resort! Due to the recent announcement by the Centers for Disease Control allowing fully vaccinated people to ditch the face masks, Universal Orlando Resort has announced that they would be doing away with face masks…in some instances. The updated policy currently states:

We're excited to enhance your Universal experience with the latest safety updates from local health and government officials.
Face coverings are not mandatory while outdoors.
Face coverings are still required in all indoor locations including shops and restaurants.
Face coverings are required at all attractions—from the moment the queue begins until the exit of the experience.
Guests must still provide their own face covering.
Social Distancing between travel parties remains at three feet (1 meter).
As always, we remain focused on maintaining the highest cleanliness and sanitization standards.
So, yes, face coverings will not be mandatory outdoors. However, when you go inside an indoor location, including at the public areas are the hotels, you will still need to put on your mask. And yes, for the time being, you'll still need to do so even if you have received a COVID-19 vaccine. This change goes into effect on Saturday, May 15.
So, while we can't all ditch the masks completely yet, this is another step in the right direction.
For the current update on what types of masks are allowed at Universal Orlando, take a look at this post.
Other Changes at Universal Orlando Resort
The Universal Orlando Resort recently started making other changes in regards their safety and health policies. They are currently allowing 3-feet instead of the previous 6-feet now in between parties. In addition, they also recently got rid of the temperature checks prior to entering the park.
As of right now, the Walt Disney World Resort has not announced any changes to their face covering policies.

Planning a Universal Vacation?