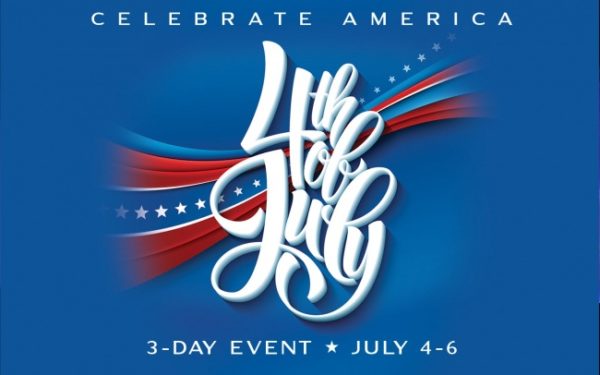 Celebrate America at the Universal Orlando Resort! This year, for three days, from July 4th–6th, Guests who visit Universal Studios Florida will be able to experience special entertainment to celebrate Independence Day.
For those who love dancing, The Music Plaza will feature award-winning DJ M-Squared who will be performing at 5:45 p.m., 7:15 p.m., and 9:00 p.m. There will also be a live performance by the band, Raydio who will be performing at 5:00 p.m., 6:15 p.m., and 8:15 p.m. Guests will also find the famous Universal Orlando stilt walkers and some favorite Universal characters will found be dancing right alongside you, who will be out among the Guests from 6:15 p.m. – 10:00 p.m.
If you are looking for a special meal while jamming out, you'll be able to have food and beverages delivered to the Music Plaza from Universal Studios' Classic Monster Cafe. (This is the first time this has ever been offered.) Summertime favorites will be available including smoked ribs, brisket sandwiches, mac n' cheese, peach cobbler, and more. In order to be able to order food to be delivered, you'll need to make sure you have the Official Universal Orlando Resort App downloaded.
Fourth of July means one thing though: fireworks. This year there will be a breathtaking pyrotechnics display with confetti cannons in the sky over the Music Plaza starting at 9:00 p.m. Want to continue with the nighttime entertainment? Don't miss Universal Orlando's Cinematic Celebration which will take place at 9:45 p.m in Central Park.
The Fourth of July festivities kick off at 5:00 p.m. at the Music Plaza and will continue until the park closes at 10:00 p.m. The best part? All of the fun is included with your park ticket!
So get ready for an action-packed celebration during Universal's Fourth of July celebration.

Planning a Universal Vacation?