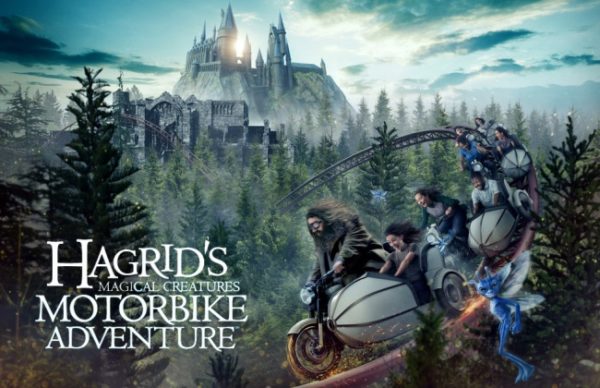 Are you ready to "fly" on Hagrid's motorbike? (Which technically was Sirius', if you really think about it). Well, soon Guests will be able to sit in either the driver's seat or the sidecar and go on an adventure to see some of Hagrid's magical creatures that can be found on the grounds of Hogwarts.
Hagrid's Magical Creatures Motorbike Adventure will be a thrilling roller coaster ride that plunges into the paths of some of the wizarding world's unique magical creatures. I suspect that an encounter with cornish pixies will occur!
This highly themed experience will open in The Wizarding World of Harry Potter – Hogsmeade at Islands of Adventure on June 13.

Planning a Universal Vacation?