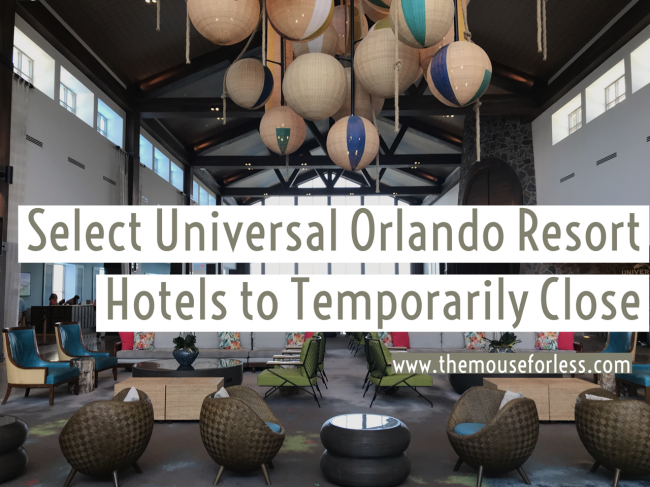 Universal Orlando Resort has been almost fully open for the past few months, and that includes the majority of its resort hotels. However, due to the unpredictable nature of COVID's grasp on the travel industry, the resort has taken a look at how things have been going overall and has decided to consolidate Guests at only a few resort hotels.
This means that as of right now, through at least December 31, 2020, both Loews Portifino Bay and Endless Summer Resort – Dockside will be closed temporarily. In addition, beginning August 21, both Loews Sapphire Falls Resort and Universal's Aventura Hotel will temporarily close. These two resorts will also be closed at least through December 31, 2020.
The ability to reopen these select Universal Orlando Resort hotels will get re-evaluated closer to that date.

Planning a Universal Vacation?