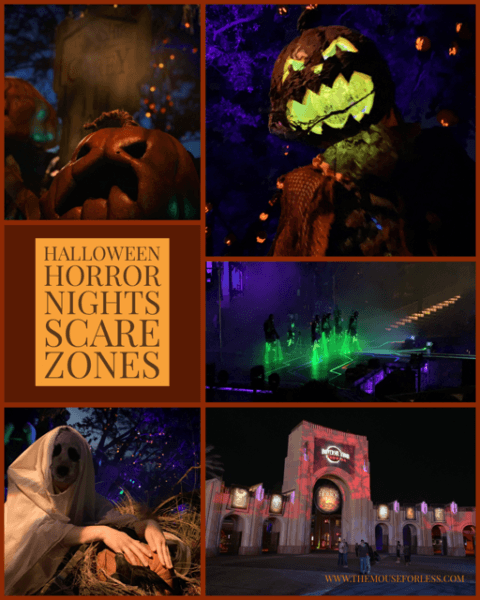 With just a few weeks to go, we officially know which scare zones will be terrifying Guests walking (or running) through the park during Halloween Horror Nights this year. For those visiting the park, there is no escaping the scare zones and this year, I think I may be running through a few of them to get to "freedom."
Once again, there will be five scare zones to terrorize Guests. They are:
Zombieland Double Tap: Based on the hit film and its upcoming sequel, this scare zone puts you in the middle of the United States of Zombieland. The infection has spread and bloodthirsty zombies are everywhere. The most important rule to remember: Always double tap.
Rob Zombie Hellbilly Deluxe:  Step into the heavy metal horror of Rob Zombie's music and imagery in this scare zone. From otherworldly beings to brutal maniacs, you'll come face-to-face with his twisted creations.
Anarch-cade: This is an 80s-inspired arcade that has taken over. At first glance, you may think it's a party. However, you quickly learn that "Game Over" means a permanent end for you. There's a gang of neon slashers who are out to play in this game you won't want to lose.
Vanity Ball: In the streets of Hollywood, your flesh becomes the canvas as blade-wielding artists slice up willing participants into horrific living works of art.
Vikings Undead: We're all familiar with the brutal Viking warriors. It's terrifying enough thinking about facing them alive. Now picture facing them as the undead. They have risen and laid siege to Central Park with an onslaught of gore.
In addition, back once again will be the Academy of Villains. This year's show is called Altered States where man's true nature is dragged out into the dark, gothic streets of anarchy. This dance troupe is back for an all-new performance featuring a mix of visionary dance and extraordinary theatrics.
With one house left to be announced, Halloween Horror Nights, which runs from September 6 – November 2 will be hear before we know it.

Planning a Universal Vacation?