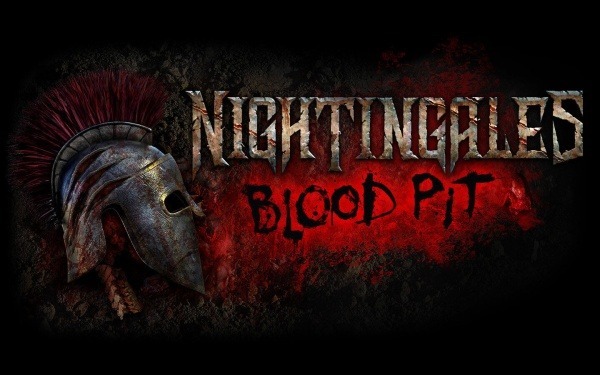 Universal Orlando announced the first of its non-IP related houses for this year's Halloween Horror Nights and this one sounds extremely, bloody. Called Nightingales: Blood Pit, the original story goes that Guests will be transported back to Ancient Rome where a ruthless emperor reigns and gladiatorial games are put on for bloody entertainment. (As a bloodthirsty emperor would do.) These games will continue to occur until the rains return, as the land is suffering from the worst drought in centuries.
As if the bloodshed that occurs just normally during something like this isn't enough, things get worse thanks to the creatures that are introduced! Wait…creatures? Yep…that's where the nightingales come into play.
The nightingales feed on both the dead and dying and theyhave been here since the dawn of time. You'll try to survive them alongside the gladiators as the ravenous nightingales notice that fresh blood has come into their midst so willingly. Yikes! This sounds terrifying and exceedingly gory, but one would expect nothing less from Halloween Horror Nights!
Halloween Horror Nights returns to Universal Studios Florida on select nights from September 6 – November 2. This is the second house that's been officially announced. The first revolves around the cult Netflix show, Stranger Things.
Will you be willing to come face to face with the nightingales during this year's Halloween Horror Nights? Let us know your thoughts about this first original house in the comments below or on Facebook or Twitter!
Did you like this article? Make sure to share it with your friends! Check below for easy ways to share!
Want to visit during Halloween Horror Nights? Contact The Magic for Less Travel for more information and a free, no-obligation quote.


Planning a Universal Vacation?