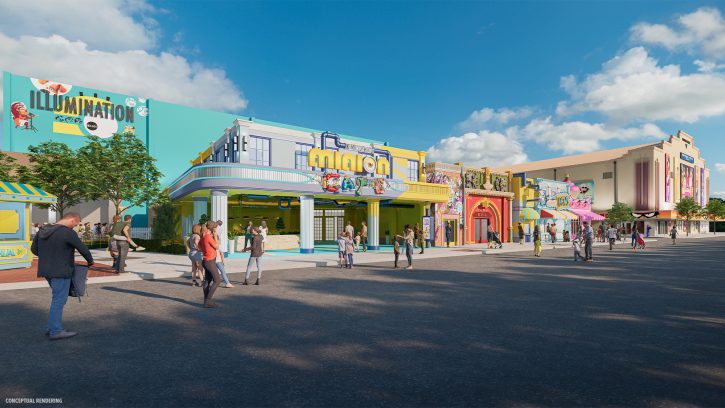 The Minions are taking over Universal Orlando Resort, specifically Universal Studios Florida! A brand new land themed around the Despicable Me film franchise appropriately called Minion Land will be opening later this summer.
This new land will incorporate the Despicable Me Minion Mayhem attraction that already exists and will debut some fantastic brand new experiences for Guests of all ages who love those loveable Minions!
When Guests enter this new land, they'll be greeted with a new "Minion Land" marquee featuring 22 Minions. This is the perfect spot to grab that family photo before heading in further along the newly named Illumination Ave.
Villain-Con Minion Blast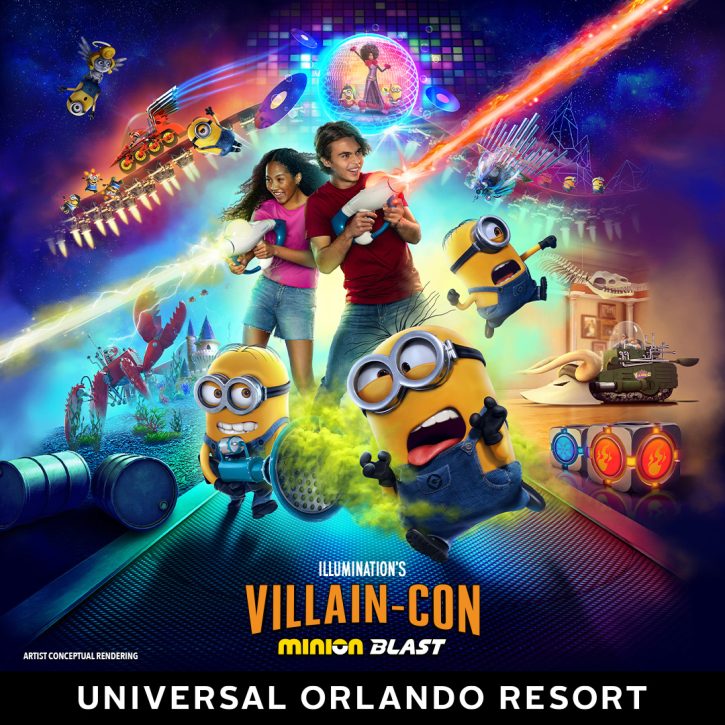 Once Guests enter this new land, they can take part in a brand new attraction called Illumination's Villain-Con Minion Blast. In this previously announced attraction, Guests will be able to compete against each other in a fully interactive gaming experience. It will create a one-of-a-kind, game-based adventure where Guests encounter immersive environments, nefarious villains and tons of Minions.
Villain-Con Minion Blast transports guests to Villain-Con, which is the biggest criminal convention on the planet. Here, Guests will take part in a competition to see if they have what it takes to become the newest member of The Vicious 6 which is a notorious group of supervillains from "Minions: The Rise of Gru." Guests will grab an interactive blaster called the E-Liminator X blaster and step onto a moving walkway. They will put their skills to the test as they glide through various scenes. They earn points by blasting a variety of items and causing as much mayhem and destruction as possible. There is no height requirement for this attraction, but kids must be able to stand on their own to ride.
Once off the attraction, Guests will exit through Evil Stuff, an all-new retail location. Here Guests an pick up Villain-Con and Minions merchandise. 
Minion Cafe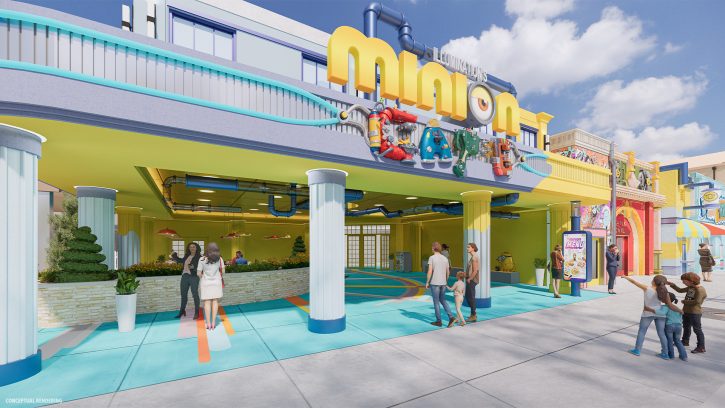 Once you get off Villain-Con Minion Blast, you'll likely be hungry, right? So you'll want to head to the Illumination's Minion Cafe. This immersive new eatery offers something for every palate. It will be a highly-entertaining dining experience that features three themed areas designed after Minions Kevin, Stuart, Bob and Otto. They include the Kitchen where Guests will get a glimpse of the equipment and gear the Minions have used to whip up the cafe's menu. Then there is the Breakroom where guests can dine in the Minions' break space that includes everything from "Office Safety Tips" to a vending machine stocked with mischievous items. Finally, there is the Dining Room, which is a vibrant space adorned with colorful artwork courtesy of the Minions and more. Guests can also enjoy their meal on an outdoor patio that overlooks the fun of Minion Land.
At Minion Cafe, Guests will be able to enjoy inventive, family-friendly fare featuring nearly 20 items inspired by memorable characters and staples from the Minions franchise. These include eclectic "despica-bowls" such as Otto's Noodle Bowl, Agnes's Honeymoon Soup and Carl's Crispy Cauliflower (vegan offering). There will also be delectable handhelds such as the Steak & "Cheese Ray" Sandwich. For dessert, enjoy Bob's Teddy Bear Chocolate Cream Puff. Finally, the kids' menu includes items like the Mini Boss' Mega Melt; and more.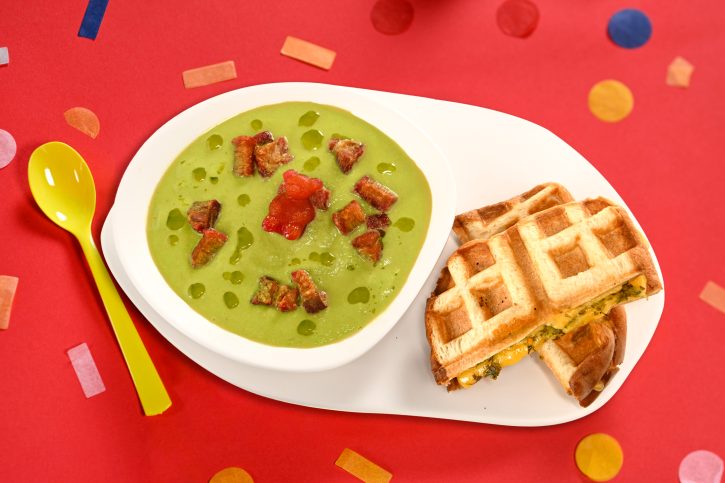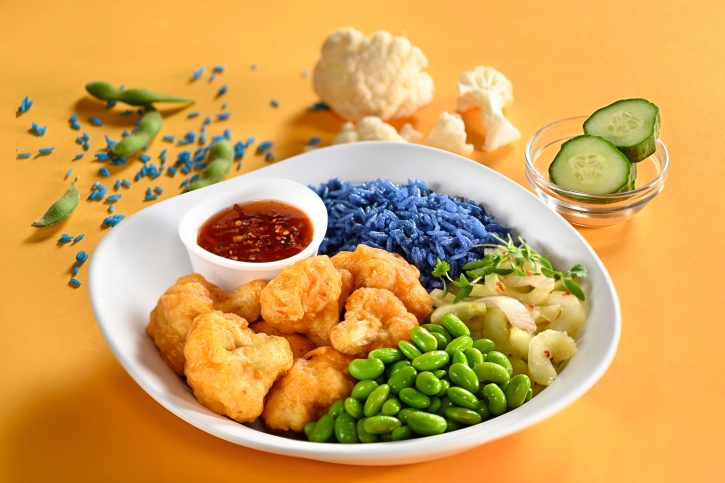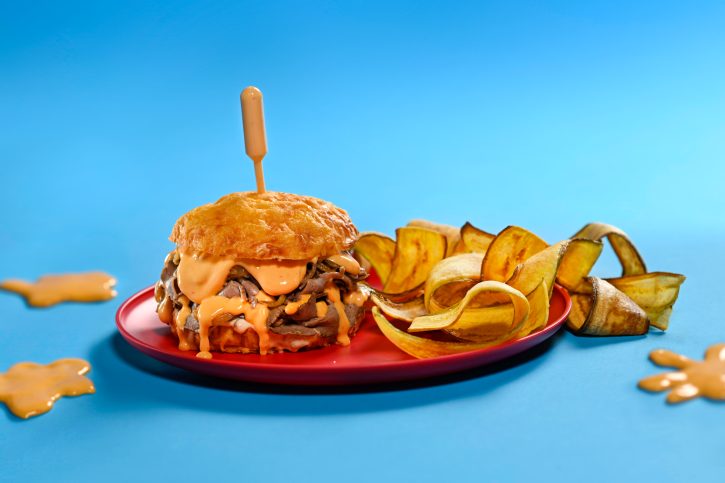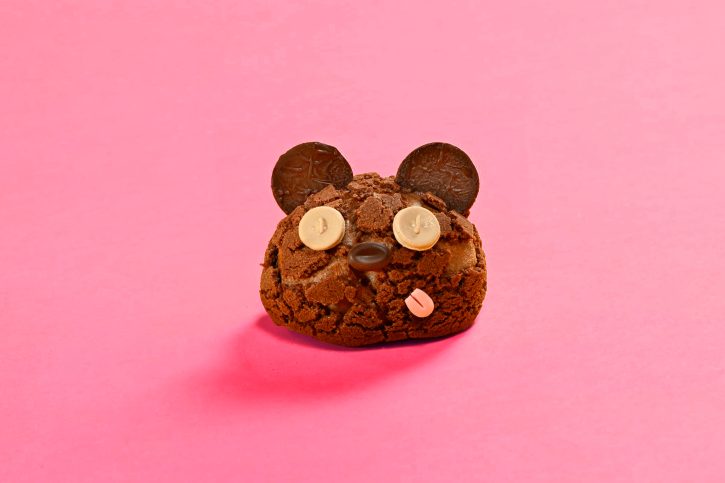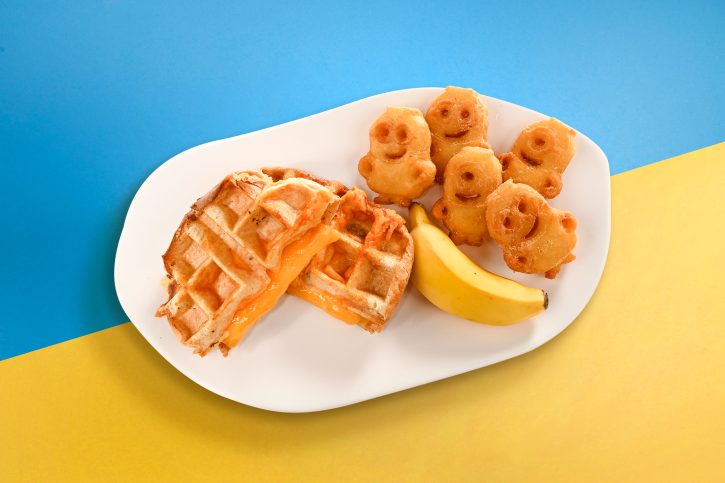 The Minion Cafe will also feature an express window with a limited menu for those looking for a quick option.
Bake My Day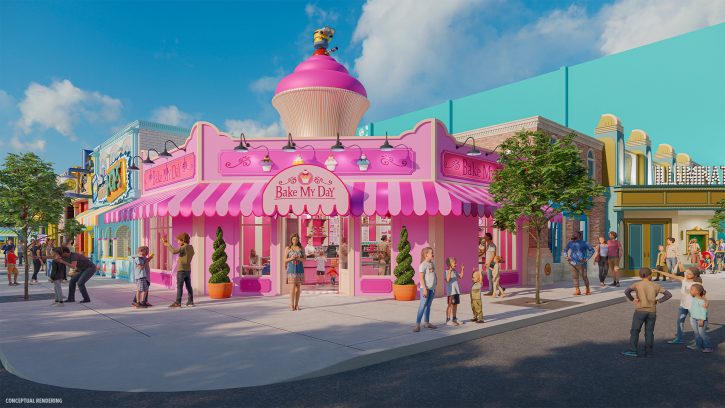 If you're looking for a sweet treat, look no further than the building with a giant pink cupcake found on top. Bake My Day will be a bakery and retail location that will feature Minion-themed sweet treats, including cupcakes, macarons, s'mores and more, along with exclusive Minion-inspired merchandise like apparel, plush, drinkware, accessories, keychains and more. I can smell the sugar wafting from this new bakery now.
Pop-A-Nana
Like popcorn? Like bananas? Well you'll find the combination of the two at this new walk up location. Banana-flavored popcorn celebrates the love that the Minions have for bananas. Here, Guests may also find an assortment of cute popcorn buckets, including the Minion Selfie bucket.
Freeze Ray Pops
Guests can cool off with a visit to Freeze Ray Pops, featuring a variety of colorful popsicles inspired by Gru, the Minions and Vector. There will also be cool beverages here too.
Illumination Theater
If you want to meet favorite characters, this will be the place to do it. Not only will you find characters from the Despicable Me franchise, like the Minions, Gru, Margo, Edith and Agnes, but there will be other characters here too. They will include favorites from the film, "Sing," including Rosita, Gunter and Johnny. They will be found at an outdoor Illumination Theater facade.
More Despicable Me Fun
Other things that Guess will find in this new land will be murals, photo ops and more throughout Minion Land. These will all celebrate additional characters from popular Illumination films.
As mentioned, this new land will open later this summer and we'll share the details here at The Mouse For Less.
For more Disney news and trip planning advice, follow The Mouse For Less on Facebook, Twitter, Instagram, YouTube, or TikTok.

Planning a Universal Vacation?