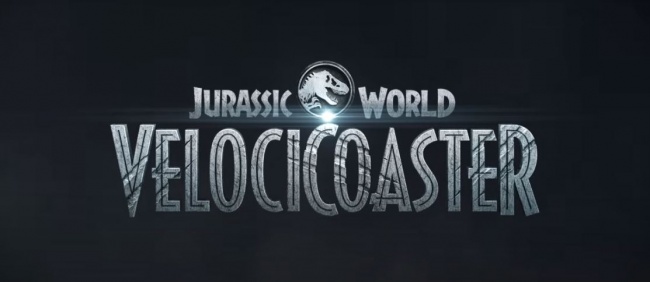 Universal Orlando Resort officially announced their worst kept secret. A brand new roller coaster is coming to the Jurassic Park section of Universal's Islands of Adventure.
Guests who choose to ride this thrilling attraction will be able to feel the rush of the hunt as they race through the jungle alongside raptors on the Jurassic World VelociCoaster, The roller coaster is coming the the park sometime in the Summer 2021.
Universal has shared that The Jurassic World VelociCoaster will feature two intense launches, and four inversions. It will also send Guests catapulting to up to 70 mph and more than 150 feel in the air. It will be Florida's fastest and tallest launch coaster.  Guests will be joined by the original cast from the Jurassic World films on their journey.
The attraction will span more than 4,700 feet of track and reach heights of up to 155 feet. The coaster's signature maneuvers will have guests twisting and soaring above land, barrel rolling just inches above the water, speeding through near-misses and launches within the paddock, and more…with just a lap restraint holding them in place. Guests should get ready to:
Accelerate through two pulse-pounding launches, the fastest reaching 70 mph in 2.4 seconds Encounter a one-of-a-kind, 360-degree barrel roll right above the Islands of Adventure lagoon
Experience a zero-gravity inverted stall that will send riders upside down across 100 feet of track in a jaw-dropping maneuver that is the first of its kind
Go airborne during the towering "Top Hat," which propels riders 155 feet in the air and then immediately into an 80-degree drop – Universal's steepest drop yet
Brace for a total of 12 heart-pounding seconds of airtime – the thrilling sensation of weightlessness riders feel when they're lifted from their seats – throughout the entire adventure
Take a look at the "trailer" for the upcoming attraction:
One thing for sure is the fact that this coaster is going to be INSANE!
The VelociCoaster is just one of many fantastic attractions for the Jurassic Park section of the park. There the daring raft expedition, with Jurassic Park River Adventure and for little ones, there's the Pteranodon Flyers and Camp Jurassic. Plus, you can learn more about the dinosaurs you'll encounter with the Jurassic Park Discovery Center. There's also the incredibly cool ability to encounter raptors in the paddock with the Raptor Encounter, which you can see what that's like here:
Things are about to get exciting, courtesy of the Jurassic World VelociCoaster in 2021.

Planning a Universal Vacation?